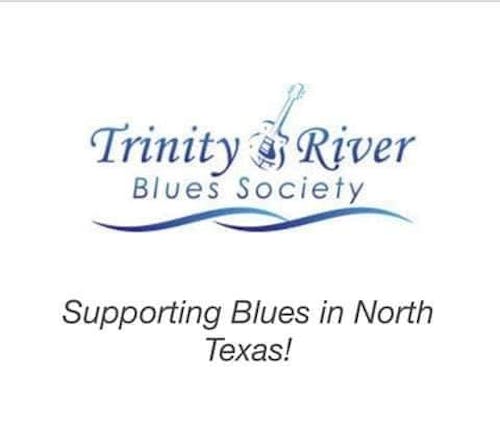 Presented By The Trinity River Blues Society and Six Springs Taver
Shake Anderson and My Last Nerve
Blues, Love and Trouble
Bill Sibley and Bill Hudson
Dylan "Boogieboy" Shaw
Jesse Spradlin
Road To Memphis Fundraiser 2019, proceeds will be used to cover travel expenses for 2019 North Texas Blues Challenge winners to go to IBC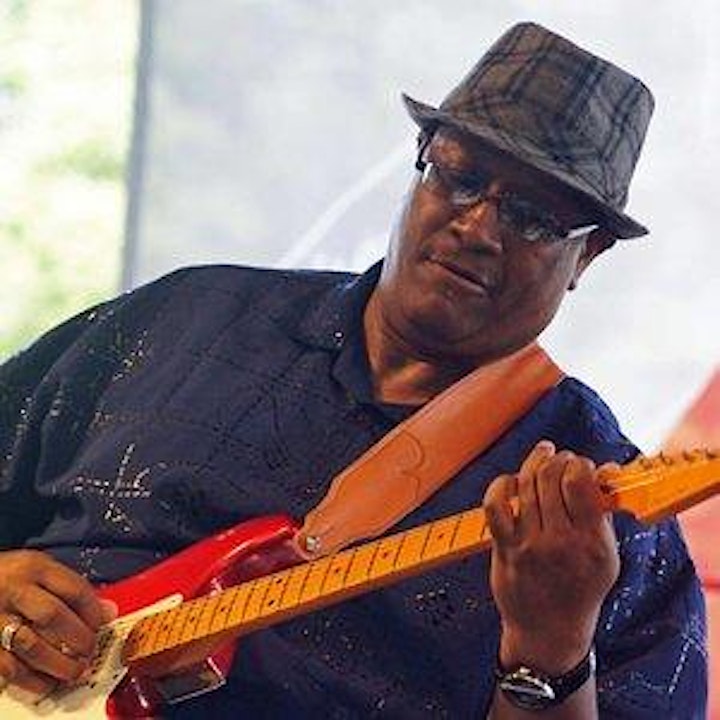 Shake Anderson and My Last Nerve
Sam 'Shake' Anderson can't be boxed neatly into only one genre.
To do that, you'd miss the point.
Real life isn't neat, and certainly isn't predictable. And Shake is nothing, if not real.
His lyrics tell more than just his story. They tell your story. Shake develops melodies that provoke emotion, using vocals and instrumentation that elicit a raw edginess.
Singer. Songwriter. Multi-instumentalist. Producer.
Real.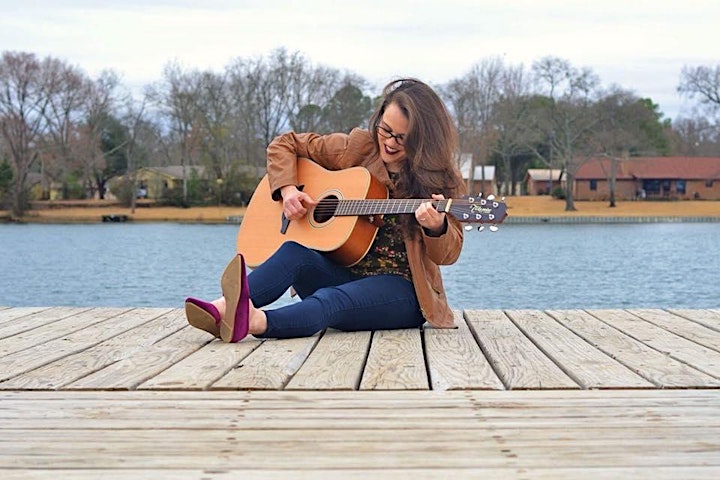 Jesse Spradlin grew up in a family of troubadours. Born in southern Virginia, the sound of the mountains rings deep in her soul, music and songwriting. This Americana singer-songwriter emerged as an artist from a family of seven, all whom are musically inclined, including her father whose mad guitar skills landed him in the the Blues Hall of Fame.
"So much of my music goes back to blues…it may be translated differently—a little folky or country—but the sound of soul is what inspires me to tell stories."
Jesse fell into songwriting after receiving a baby Yamaha guitar for her 13th birthday. From there, she would continually turn to songwriting as the Spradlin family would move from city to city throughout her childhood.
"Songwriting is the one thing that came with me everywhere I went. When I didn't have any friends in my new town, I would sit down with my guitar and let the music carry me through the transition…"
Currently residing in Fort Worth, Texas, Jesse brings life, laughter and love to every venue she plays. Her myriad sound ranges anywhere from raspy down-home soul music to innocently sweet ballads. Whether you need a good laugh or need a good cry—once you hear her music, it will be a part of you.
"I want people to leave my shows being stripped of self-doubt. I hope they walk away believing in themselves just a little bit more than before."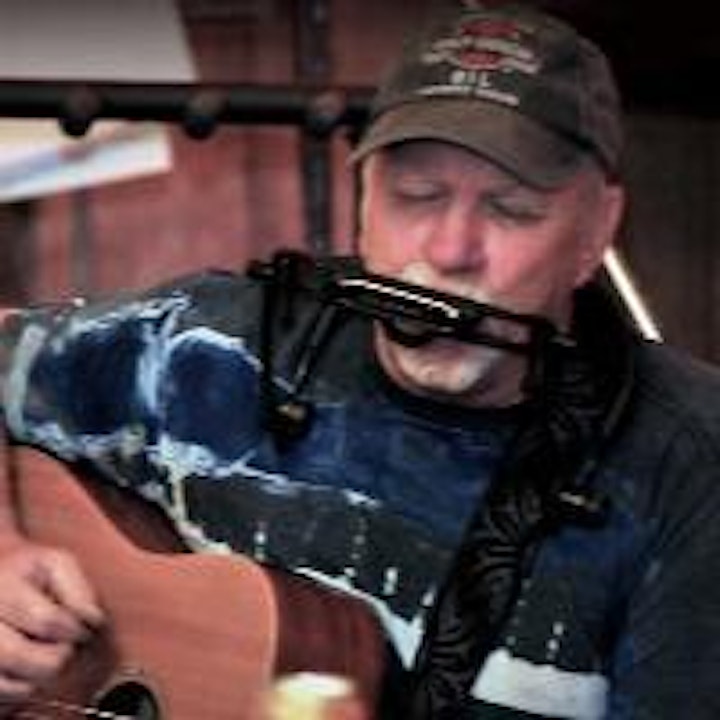 Bill Sibley tarted playing music late in life. and started writing 2014. Won several awards including 2015 Texas Troubadour Songwriter of the Year. I have had a lot of different experiences in my life, early on living a pretty wild life in my 20's & 30"s. I always thought there was something I wasn't doing, when I wrote my first song I knew what it was. My wife Julie told me one time to be myself and I took her advice in music. I have been blessed with a great family and friends.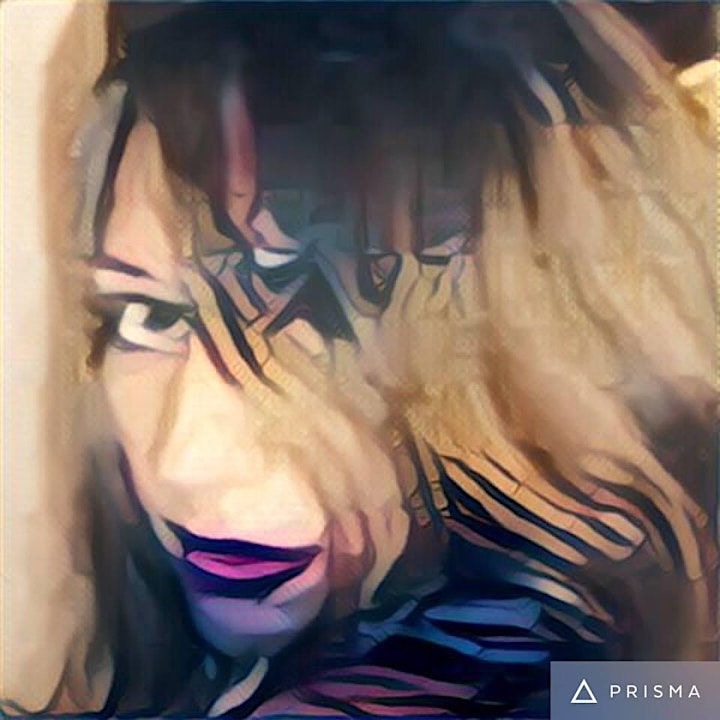 With a voice referred to as a "wonderful, marvelous instrument", stage presence described as "something you have to experience", and songwriting skills that are "top notch and refreshingly original", Robin Willis is one of the fastest up-and-coming singer-songwriters in Dallas, TX. Robin's vocal and songwriting approach, best exhibited in the Dallas-based Blues-rock band Blues, Love & Trouble, isn't limited to one particular style, but rather, draws on many influences that can't be pegged as one genre, per se. Sometimes mellow and smooth, sometimes gritty and powerful, undertones of blues, rock, and even a little Texas country color Robin's distinct voice. Combined with songs that speak for themselves, each melody unfolds layer after layer of sultry, multi-faceted goodness.
Robin's extensive performance experience & varied song styles have blessed her with the opportunity to collaborate with a wide array of groups and venues, including the Keene Camarata Orchestra, The Cu-Vee Band, The Aria Chamber Chorus, The Dallas Opera Chorus, Union Performance, Septien Entertainment Group, The Oaks School of Ballet, The Artisan Center Theater, Salero, The Fender Benders, The Brave Combo Band, and a host of others!
Robin is part of the Dallas-based band Blues, Love & Trouble. Primarily a Blues-Rock band, interspersed with some jazz, folk, and Texas country influences, they perform with anywhere from 2-6 people, in both acoustic and electric settings and stages. Combining a unique and varied instrumentation, spellbinding harmonies, & great songs that speak for themselves, Blues, Love & Trouble is a force to be reckoned with.
With hundreds of past performances under their belt, they have each performed at a host of venues, events, & festivals including House of Blues Dallas, Hard Rock Cafe Dallas, Morton H. Meyerson Symphony Center, The Cottage Lounge, Nate's Seafood, 2Kats, The Goat Neighborhood Blues Bar, Farina's Winery, The Oak Cliff Centennial Festival, Alton Management Annual Corporate Gatherings, Parkland Hospital/March of Dimes Fundraisers, Scottish Rite Hospital Fundraiser, CPLC Annual Bishop's Pro-Life Benefit Dinner, Cowboy Philly's , Vetoni's on Main, The Winedale Tavern, Muddy Waters, Greenville Avenue Bar & Grill, Longshots, The Prairie House, Reno's The Bishop Arts Festival, Jingle Bells on Bishop Festival, The Nativity in Arlington, The Abordaze Festival
The Plano Balloon Festival, The Dallas Arts Festival, Unity Explosion Conference, Denison Suzy Q's, Splitsville Arlington, The Crescent Hotel, The Hilton Anatole Hotel, The Golf Club of Dallas, Southwestern Adventist University, The Lakewood Country Club, Its a Grind Coffee, Cafe Brazil, Potbelly's, Shuck N' Jive, Stroker's, St. Elizabeth of Hungary, Blessed Sacrament, Cathedral Dallas, The Landmark Ballroom, St. Rita's Christ the King, Trinity Christian Church, Holy Spirit Church, Holy Cross Church, St. Patrick's Church The 8.0 Bar, Cats Top Cats, The Mucky Duck, The Leave Me Alone Bar, The Pound, Poor David's Pub
The New Amsterdam Coffee House, White Rock Coffee, Sol Irandis, Dick's Last Resort, The Iron Cactus, The Gallery, Judge Beans, The Step-up Lounge The Artisan Center Theater, Southern Nights, The Nodding Dog, The African American Museum Dallas, Lonestar Sports Bar, Lonestar Cafe, O'Reilly's, The British Rose, The Eagles' Nest, Blue Canyon, Pacific Rim, Fat Ted's, Uptown Bar & Grill, and Club Dada for the I Showcase Music Exhibition in Oct. 2011.
Robin's past projects include a collection of Pro-Life music, in collaboration with the Dallas Guadelupe Catholic Radio Station in 2009, followed by a successful performance of the title song "Precious Babe" at the largest Dallas Catholic Pro-Life Committee event, The Bishops' Annual Pro-Life Dinner.
Robin was a featured soloist for The Keene Camarata Orchestra throughout their 2009 and 2010 seasons. Her performances of "Voi Che Sapete" and "Ombra Mai Fu" were met with immense praise! Robin's voice was described by one as being "wonderful, eloquent, and inspiring with a full range of sound."
2009 also found Robin performing as a guest artist for a host of others including the Austin-based salsa band Salero, The Fender Benders, and a Benefit Recital Concert at the Golf Club of Dallas.
Robin also landed a supporting role in the full-length independent film
"El Libro Negro." Robin's performance won rave reviews and in 2010, she was featured in a 2nd Dos Compadres Productions film, "El Triunfo de Chencho."
In 2010, Robin traveled to New York for her debut performance
outside of Texas, alongside the distinguished Azeneth Gonzalez of Monterrey, Mexico. That same year, Robin performed as a guest artist for the Fort Worth-based rock band The Fender Benders and Top-40/R & B group The Cu-Vee Band.
In 2011, Robin finished her first role with The Artisan Center Theater in Hurst, TX in their production of HELLO, DOLLY! as a Nun and a member of the Singing Ensemble.
Robin was featured in Internet Celebrity Entertainment Review Magazine & Radio Show in 2011, with Washington D.C. Talk Show Host Steven R. Hill .
Robin is currently working on two full-length albums: one with Blues, Love & Trouble and a solo Christian Album.
Robin continues perform throughout the DFW area. Be sure to check out the 'Show' Tab to catch one of her upcoming shows!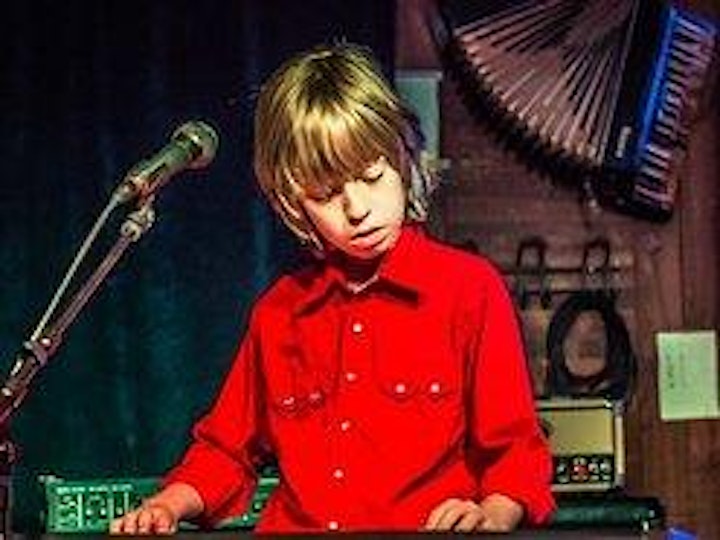 Dylan James Shaw:

- 2020 Trinity River Blues Society Dallas youth winner for IBC Memphis January 2020!

- Pinetop Perkins scholarship winner 2019 Clarksdale, MS

- 2019 Trinity River Blues Society Dallas youth winner for IBC Memphis January 2019

- KETK-TV "Big Pines Blues Festival Youth Competition" TV Editorial - May 2018

- 2017-2018 National piano winner in Las Vegas for blues composition (Lewisville ISD PTA Reflections program)

- 2017 State piano winner in San Antonio for blues composition (Lewisville ISD PTA Reflections program)

- 2018 State piano winner in Austin for blues composition (Lewisville ISD PTA Reflections program - 7/14 awards at Austin Public Library STATE PTA office in Austin)

- 2018 Big Pines Blues Festival Longview, TX invited honorary youth piano performer during youth contests

- 2018 Lewisville LISD School District Superintendent Kick Off Meeting invited performer

- 2018 Lewisville LISD School District Foundation Gala performer

- The Cross Timbers Gazette Editorial May 2017 - Flower Mound, TX

- Longview News Journal East Texas State Editorial May 2018 - Longview, TX

- Dallas Honor Choir member

- FOX4-TV "Good Day Dallas" episode 2017

- Bar Side Jive Live guest with DC Chumley - Live stream Facebook and youtube show Dallas Nov 15

- Quavers Music Nashville honorary winner (through his elementary school in Dallas)

- National PTA office in Washington DC invited performer US Dept of Education Washington, DC

- Scholarship awardee Studio B Musical Theater - Dallas, TX

- 2013 Lago Vista Elementary talent show winner

- Santa's Workshop blues piano player at the Highland Village Shops mall - Holidays 2017

Venue Information:
Six Springs Tavern
147 N Plano Rd
Richardson, TX, 75081