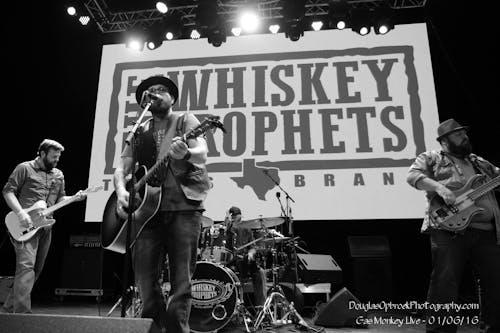 Whiskey Prophets
Southern Brave
An evening of Southern Rock and Americana
THE WHISKEY PROPHETS: Founded in 2010 by singer/songwriter Brad Roberson; the band has had a few evolutions to the roster since it's creation. However, today the Americana / alt-country band from Texas is comprised of singer/songwriter Brad Roberson on rhythm guitar, John Hosford on lead guitar and supporting vocals, Mike Norris on drums, Todd Kelley on bass and supporting vocals and Chris Gilcrease on lap-steel, pedal-steel & harmonica. The Whiskey Prophets are a thick southern dose of Americana awesomeness with a powerful sound all their own and a high-energy live show that will leave you shouting the lyrics and wanting more.
INFLUENCES & BANDS WE DIG: The Steel Woods, Whiskey Myers, Drive-By-Truckers, Jason Isbell, American Aquarium, Ragweed, Cody Canada & The Departed....etc
The band released its first full-length CD titled "Regrets, Rehab, and a Refill" in the Spring of 2011. The 15 track, rookie-release was a raw and largely un-produced album. Mostly confessional songs of trial or perseverance, it flet like it was ripped directly form pages of a journal and set to music.
The 2nd album "Recoil" was released on July 31st, 2014. Their sophomore album was an evolution of sorts. Similar in it's raw production and confessional lyrics, this album also offered their first cover song "Highway Junkie"; a high-energy rendition of the Chris Knight classic.
Their 3rd studio album, Gasoline Diary, was released in 2016. This album offered 11 new originals with a higher degree of studio polish. Gasoline Diary delivered not only through experience in the studio, but the album also felt like a step forward lyrically.
Album #4 "ASHES TO ANTHEMS" is scheduled to drop on July 4, 2019. The band released their first single "MERCURY RISING" off the upcoming album in early 2019. Recorded at Fort Worth Sound Studios with the legendary Bart Rose in the producer's chair, this album is expected to be well the center-piece to thier body of work and another big step forward for the band's studio works.
NAME DROPPING: Whiskey Prophets are in good company, having shared the stage with some tremendous talent. Jason Boland and The Stragglers, Chris Knight, Mike & The Moonpies, Hayes Carll, Brandon Jenkins, Cody Johnson, Whiskey Myers and list keeps going.
Find them on a stage near you in 2019.
You may have heard about the boys of Southern Brave, or even been to a show. They are a band with obvious rock influences that seep into their live performances, with high energy and Red Dirt sounds that follow them everywhere they go.
Southern Brave claims roots in the small North Texas town of Celina, where singer/songwriter Don Stalling, guitarists Chris Sanchez and Michael Logan, bassist Max O'Neal, and drummer Brian Dodson all came together as a band. They each bring their unique style to the table and are not afraid to allow their creativity to flow. Their upcoming EP, "Late Nights And Bar Fights", is an intimate preview of their lives as they see them. Together, they never fail to impress an audience and continue to keep their sights set high.
~Don Stalling- Vox/Guitar
~Chris Sanchez- Lead Guitar
~Michael Logan- Rhythm Guitar
~Max O'Neal- Bass
~Brian Dodson- Drums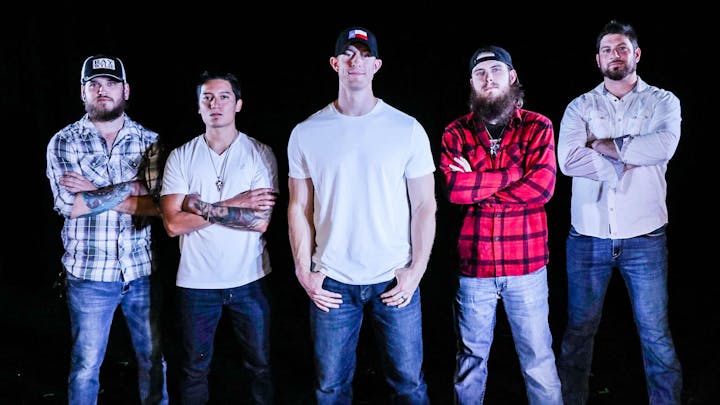 Venue Information:
Six Springs Tavern
147 N Plano Rd
Richardson, TX, 75081