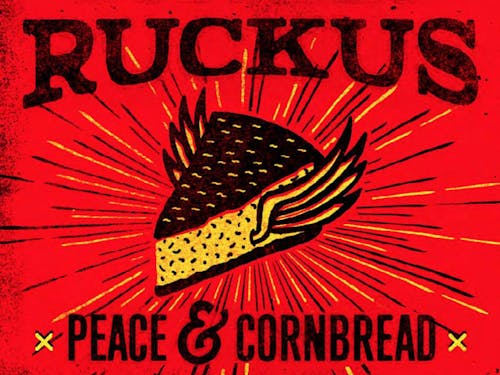 The Buffalo Ruckus
Todd Barrow
A night of Roots, Americana and Southern Rock with The Buffalo Ruckus and Todd Barrow
"Buffalo Ruckus is a bit closer to the solid gold Country standard, albeit with a kicked up tempo and seventies southern soul injection upon delivery." – No Depression
"Soulful, Wild & Crazy, Strong Lyrics that make you listen. Jason Lovell has the voice and spirit. Great name, Great Band. Buffalo Ruckus. A must see band!" - Brett Dylan, KHYI 95.3 FM "The Range"
"Buffalo Ruckus is the perfect blend of rock and country for my taste. Imagine Soundgarden meets Vince Gill. It's a winning combination." - Bart Rose, Fort Worth Sound
2014 Shiner Rising Star Winner.
2014 Texas Music Showdown winner.
Awards
2014 Shiner Rising Star Winner
2014 Texas Music Showdown Winner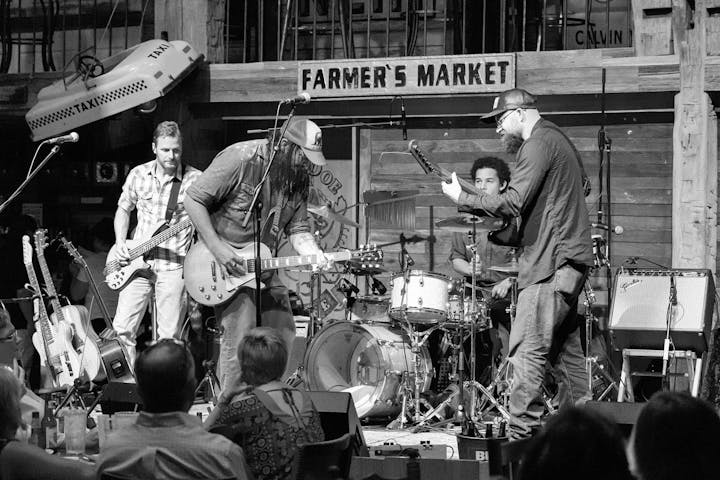 Born and raised in Texas enjoying the simple life. Performing is something that I enjoy doing and making music with a purpose. If I can put a smile on someone's face through song, well that just means the world to me. I like to write some of my own music and also perform others. I try to get to the real heart and soul of a song. To me, it's not just words but a story and I do my best to portray that with every line. That's my main draw to country music; the stories, the people, and the sincerity that comes from the heart. Check out my friend Dave Smith with Texas Regional Radio Report! I am proud to be member of the Texas Music Office, BMI and Fort Worth Songwriter's Association. Proud member of American Music Podcasting and American Songwriter Magazine. Recently performed at John Schneider Studio at Bo's Extravaganza. Here is a list of the artists at the event: Kix Brooks, Paul Overstreet, Lu Lu Roman, Cody Mccarver, John Schneider and Tom Wopat. Recently appeared with Country Star Jack Ingram. Also part of NSAIDFW songwriters association and Dallas Songwriter's Association. Now a member of British Country Music Association. Music consideration for Texas Flip N Move show, Texas Country Music Association and Bayou Country Music Association. Best Country album winner for 2017 Akademia. Good Morning Texas appearance w/ Jerry Matheny!It is also a privilege to be a apart of the Ronald McDonald House Ft. Worth. Winner of PRSA greater Ft. Worth chapter, Award of Excellencef 2016. Proud member of Harry Fox Agency. CMA corporate development & strategic partnership. Campaign with AVA Live Radio owner Jacqueline Jax going strong. Featured in JamSphere Magazine May 2018 edition! Also like to thank Winners Circle Country Music Publishing for their dedication to the country music business and helping people through music. They have over 80 songwriters in the world and I've used their catalog. I work with PBS TV show, "Texas Music Café." Reminiscing about my time in the studio in Nashville when friends who played with Randy Travis/ Kenny Chesney on, "Give me a chance tonight" tracks. with On a side note I'm a member of the Texas Hog Hunters Association/ proud veteran of USMC. Featured in top 10 songs the alternate root magazine. Featured artist in American Pride magazine. Closely working with Active with Pause & Play, Entertainment weekly calls "100 greatest websites." He is a professional registered actor with multiple talent agencies. I've enjoyed opening for Jerry Jeff Walker, and performing with many talented artists like Luke Wade, Sonny Burgess,Terry Strange, Aaron Hendra (Housewives of Dallas),Jerry Audley,Jolie Holliday, Billy Joe Shaver, the Tejas Brothers,Cory Batten, Kent Blazy w/ Chris Young, Randy Brown and many more. Honored to record a song written by Gary Pinkston/ Gus Wolman, "Gold Cross & Jesus." Also check out Ft. Worth Sound, In House, Panda productions, SG Studio to record your music. Hot Southern Night is airing in Italy on Radio 675 and on Pandora. New release "Guadalupe River" featured on A100 Radio! Featured on CKIW iRadio76, pro to star top ten show!!! New article with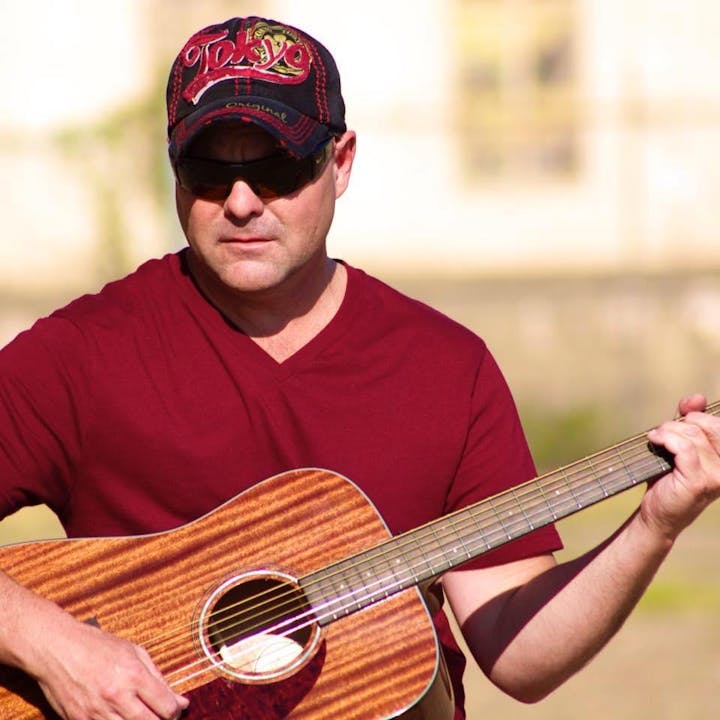 Venue Information:
Six Springs Tavern
147 N Plano Rd
Richardson, TX, 75081