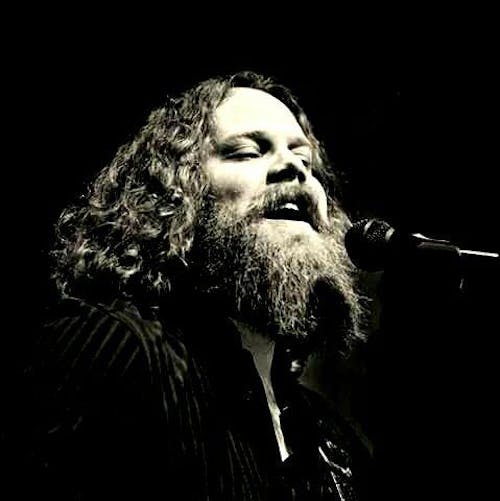 Sterling Masters
Tony Ramey
Singer/Songwriters Sterling Masters and Jade Nickol share their songs and deeply intense lyrics
Don't miss this show, two of the area's finest songwriters sharing their deeply intense and meaningful songs.
Sterling Masters
Sterling Masters is an American Singer- songwriter from Dallas, TX. His styles include influences such as: David Gray, Ray LaMontagne, Mumford & Sons and Jeff Buckley
At just 19-years-old, State Fair Records artist singer/songwriter Jade Nickol is gaining a name for herself in the Dallas music scene at a swift pace. With her acoustic style and distinctive tone, she has been compared to the voices of Joni Mitchell and Stevie Nicks. From her knowledge of instruments (piano and guitar) to her fascination of the music business, Jade paired with her powerhouse voice is a force to be reckoned with.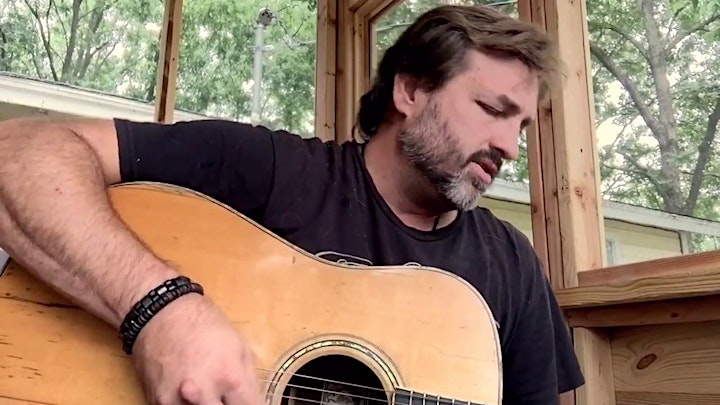 Ramey's first Gold Record came out of the frustrations of commerciali -sm. "I Don't Want this Song to End" was a response to his first publisher's new "rules" about songwriting: No ballads, definitely no waltzes, and no songs over four minutes. Tom Collins, Country Music publisher and producer icon, was Ramey's first go 'round with Nashville's Music Row: "Tom was a great song man and an even better psychologist. He knew us writer's well enough to know we wouldn't be told what to do. I think he just wanted to ruffle our feathers so we would go in a room and write something great, and stop following the formula."

Ramey aspired to follow in the footsteps of Guy Clarke, Waylon Jennings, Kris Kristofferson, Willie Nelson and other outlaws who flew below the commercial radar: "It's easy to get consumed by the hype and sparkle and neon of that town, but I came from the mountains, where you learn that everything man creates is superficial, talk is cheap, and stars fall as regular as acorns off the tree. I learned a lot, but I took a lot of what Nashville had to offer with a grain of salt."

Ramey admits that he is releasing album projects at a strange time. He says of contemporary music and the state of the industry, "We live in an age when the album is obsolete, the song is incidental to the artist's brand, and artists seem only as popular as their pockets are deep. But I still make music the way I want to make it. There are opportunities out there for Indie's these days, so all is not lost; we just have to work a little harder for a little less. Nobody told me this life would be easy, and I don't mind the sweat." With songs like "The Spirit of Hank and the Heart of James Dean," "This Ain't No Country," "Ramblers," "Pocatalico," "Almost Had Me There," "Ain't Gettin' Anywhere," "Lonely Heart," and "Good Kinda Crazy," If you haven't heard of Tony Ramey, once you hear him, you'll wonder why.

Tony Ramey grew up in West Virginia on Bluegrass and Bill Withers, found Willie, Waylon, Cash, and Kristofferson at eleven (who fueled an already fiery passion to write songs), then he heard Steve Earle whose songs convinced him to move to "Guitar Town" (Nashville) to hone his craft. He would eventually leave for Texas when the road called him out again...

Somewhere in the middle of his Gold and Platinum records as an award-winning songwriter (see credits), he garnered a Master's degree in Literature, and taught at colleges and universities part-time while working on his PhD, He said "[t]he great poets kept me sharp...Grounded in the craft and discipline of writing."

With the release of his eleventh album, Ramey has the respect of industry folk, and keeps growing his audience with his undeniable prowess as a singer/songwriter. His tour schedule and his passion for performing are evidence that he prefers the troubadour life-style. Between shows he enjoys the solace of his writer's getaway where he says he can "be alone with nature, his thoughts, and the eternal spring of the Art Spirit." Ramey has spent much of his music career flying below the radar, until now.

Venue Information:
Six Springs Tavern
147 N Plano Rd
Richardson, TX, 75081