South Austin Moonlighters with The Reverent Few and No Show Cadillac
South Austin Moonlighters
A Cornucopia of musical genre sweetness all rolled into a ball with South Austin Moonlighters, The Reverent Few and No Show Cadillac
We are a roots & Americana band from Austin, Texas.
The band started in 2011 when Lonnie got together a group of local music veterans to occasionally play together for the sheer joy of making music. Pretty soon it became evident that something special happened when we played together, and the band—which was originally meant to be a moonlighting side-gig for all of us—became our main gig.
Those of you who know us know that our success has come from working as a team. We hold each other up and inspire each other to keep pushing and challenging ourselves to be our very best at all times. We all sing and write songs. We take turns leading the band, singing harmonies and coming together to lift each other up.
At the end of the day we all love making music, sharing it with people and basking in the joy that our audiences reflect back to us.
The Moonlighters deliver their own unique brand of Americana music with organic, show-stopping vocal harmonies, incredible musicianship, and well-crafted, heart-felt songs.
The joy of making music is a tangible and contagious part of the Moonlighters' live shows. They are often compared to The Eagles, Little Feat, and Crosby, Stills, Nash, and Young—but the Moonlighters have a voice all of their own.
They write and perform original music 2012's Live at The Saxon Pub, 2013's Burn and Shine, 2016's Ghost of a Small Town and the highly anticipated, Anders Osborne-produced album Travel Light, which will be released on May 17, 2019.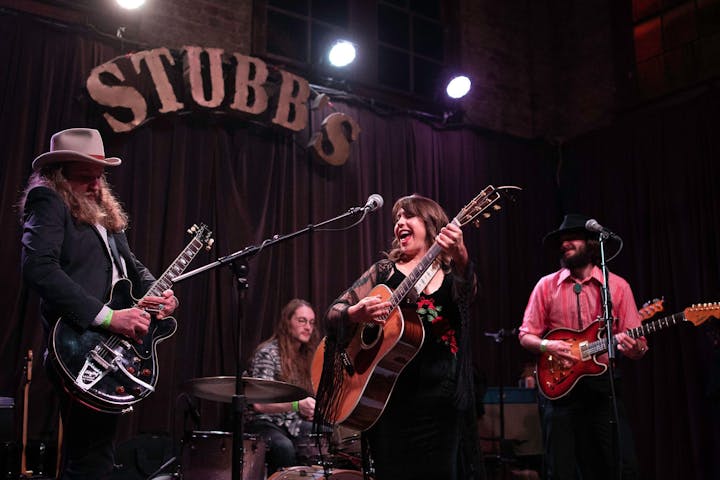 The Reverent Few
Nick & I met the spring of 2011. After our first rehearsal, we found ourselves nestled up at a whiskey bar in Chicago. We bonded over old soul tunes and became instant best friends. Singing songs side by side night after night for a couple of years, exchanging quiet glances we grew to love one another in time.
Through our love and songs, we found ourselves in heavy times, our hearts called us to Austin, Texas in the fall of 2013 to tend to family. We left behind what felt like our entire lives but cultivated new found forever friendships and humble beginnings made for great song-writing.
We recorded our self-produced EP in 2014 and later a full band EP in 2016. In our few years in Austin we've endured our greatest losses and are songs echo the sentiments of survival and hope.
Our sound has thumbprints of soul, spiritual and gospel influences, harmonies and hard truths sang with guts and grit. Our greatest influences are our heavenly parents, Tracy Boettcher & Veronica DeChausse, and though one was a singer and one swung a hammer they enforced the importance of humility and humor, integrity, honesty and soul. We sing songs because we have to, we carry on phrases some couldn't finish and are moved to share with you what really shakes us at our core.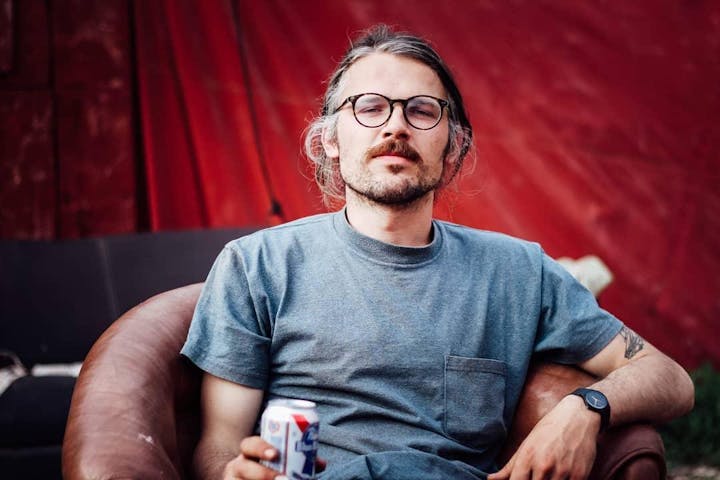 No Show Cadillac, otherwise known as Connor Scaro, is a ramblin' musician from Milwaukee who dropped out of college and started tramping around the country. No Show embodies the spirit of a rambler with his self professed "dirty folk" sound, which he describes as "everything but country," for "no real reason." Currently touring through the Midwest, he captures crowds large and small with his unique blend of Folk, Blues, and Americana at gigs ranging from private events to festivals.

Members:

Connor Scaro - Vocals/Guitar/Songwriter

Carson Spector - Washboard/Percussion

Eddie Greene - Harmonica/Mandolin

Venue Information:
Six Springs Tavern
147 N Plano Rd
Richardson, TX, 75081