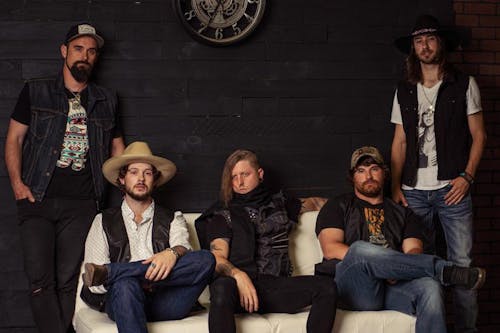 Ghost Dance Band
Rick Kosman & The Carburetors
A home grown night of alt-country, Americana and folk.
Rick Kosman spent his formative years in Pascagoula,Mississippi, a coastal town on the Gulf of Mexico. The oldest son of John & Pat Kosman, Rick became very aware of country music by listening to songs at his grandparents bar called Conn's Cafe. He bought his first guitar at the age of 7, after seeing "The HankWilliams Story", starring George Hamilton. His first performance was a 2nd grade pantomime of "Hey Good Lookin". In high school, Rick jammed with friends focusing on Cat Stevens, Jim Croce, Bob Dylan and others. High school friends, Nathan Clark and Johnny Mire got Rick really interested in playing guitar and that started the beginning. While at Ole Miss, Rick was influenced by two fraternity brothers,Glen Ballard & Win Ward. Glen went on to become a famous producer in Los Angeles, working with artists such as Michael Jackson, Aerosmith, Alanis Morrisette, and many others. Rick was heavily involved with the Ole Miss Concert Committee, getting to meet and talk with such people as The Doobie Brothers, Leon Russell, and otherconcert musicians.
After graduating from Ole Miss, Rick moved to Dallas to be with his college fraternity brothers. While still playing his guitar and writing songs, Rick met Steve Scarborough, who helped him record many of his songs for publication. Steve, who had extensive knowledge from his experience in Nashville, helped Rick achieve the sound he was looking for. During this time, Rick started listening to the music of Jack Ingram, Charlie & Bruce Robison, Robert Earl Keen, Steve Earle,The Great Divide, Todd Snider, and many others. Rick states, " It's weird to have your influences be younger than you, but Ingram's music struck a chord with me and I was hooked on the TexasCountry Music Scene.
Rick & Steve started a band in the late 90'snamed "Rick Kosman & The Carburetors". Their 1st CD, entitled,Unkind", opened the door to play clubs such as Poor Davis's Pub, TheKeg, The Rock, and many private parties.
"Just A Fool", is the title of Rick's 2nd CD release. It represents not only his past, but also the current experiences that have affected his life. The CD continues to get positive responses from those who have heard it. The CD has a few guest artists such as AndyTimmons of Dallas, Texas and Kent Wells, of Nashville Tennesee. While Andy is well known in the rock world, Kent plays lead guitar for Dolly Parton, and also serves as her musical director. Rick gives credit for their participation to lead guitarist Steve Scarborough, who recruited Andy and grew up with Kent in Ashdown, Arkansas.
"Broken Angel", is Rick's 3rd acoustic CD with just Rick and his guitar. While playing solo gigs, Rick wanted to record songs that were not on the first two CD's.
"Covers", Rick's 4th CD, is a compulation of songs that mean alot to him. These are "Cover Tunes" that are from a group of artists that range from well known to personal friends.
"Johnny", the fifth CD, ia another stripped down acoustic version of personal songs. Rick dedicated this CD to his father, Johnny, who past away whren Rick was 15 years of age.
Rick descibes his music as his life on discs. "All my songs are relative to my life. I have never sat down just to write a song. Experiences happen in my life and many of them come through my songs. My music makes my life an on going open book. If anyone takes away something positive from any of my songs, then I'm happy. All I hope to do is share a time, a place, or a moment with others. We all have something to say, I guess it's how we say it".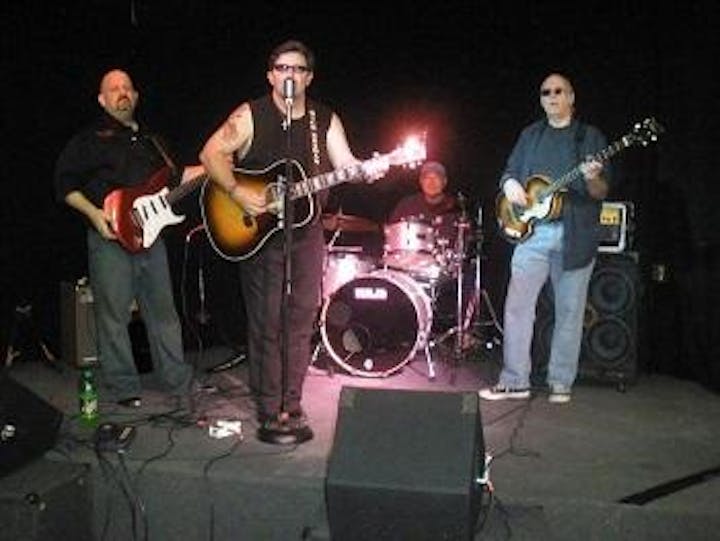 Based out of Waco/Dallas Texas,the Ghost Dance Band was formed by fate, hardheadedness, and an addiction to creating art. With driven spirits and refusal to fail, the Ghost Dance Band is empowered by fans, known as the "Ghosts", and the love of music. The Ghost Dance Band, along with the "Ghosts", create a unique atmoshpere which can only be described as supernatural. With a unique sound from folk to rock and roll, the Ghost Dance Band is sure to blaze a new trail in the Texas country music scene.

Vocals, Acoustic Guitar / Cody Dollins

Lead Guitar, Vocals / Weston Dodd

Rhythm Guitar, Vocals / Will Prescher

Bass / Hayden Redwine

Drums / Chris Smith

Venue Information:
Six Springs Tavern
147 N Plano Rd
Richardson, TX, 75081