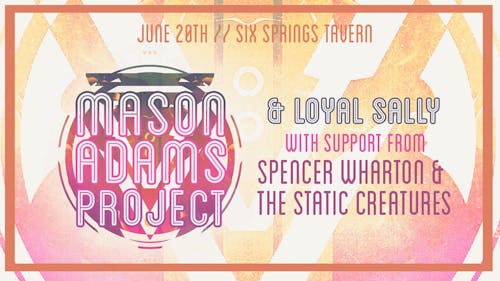 Mason Adams Project
Loyal Sally
Static Creatures
A night of Americana, Folk, Southern Rock and Blues.
Taking the listener on a musical journey of life experiences through story telling and a dynamic musical approach. Everyone likes a party, I guess we're all one in the same.
Mason Adams Rhythm Guitar/ Lead Vocal
Gil Altom Lead Guitar/Vocals
Jordan Raymer Bass Guitar
Kevin Chretien Mandolin
Peter Lyman Drums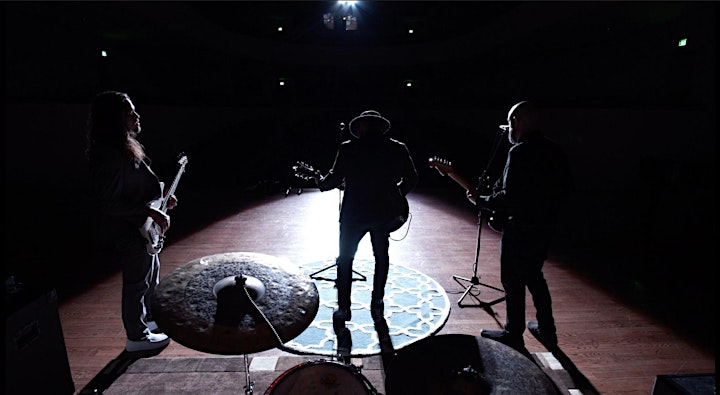 Loyal Sally came to Earth at the beginning of 2011 with the goals and dream to enrich the lives of the entire human race through music. With an out-of-this-world ability to create melodic harmonies on top of the most inspiringly catchy brand of folk rock, Loyal Sally is set out to barrel through every speaker and every stage, and there is nothing that will stop them. Press play before it's too late...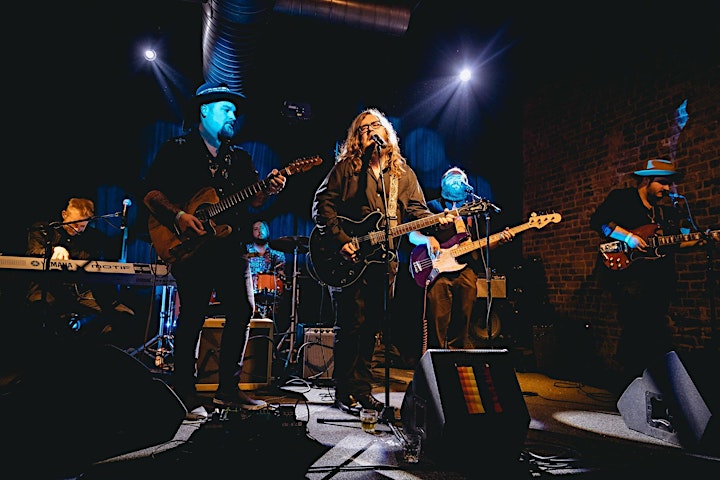 The Static Creatures are a band that is comprised of some of the top musicians in DFW. The sound is reminiscent of the late 60's and early 70's classic rock and Americana. With a focus on songwriting and harmonies the band produces a wide sonic space that always leaves people satisfied and ready for the next song. Lead by Spencer Wharton and Chuck Stark The Static Creatures are a vehicle of music to a time long forgotten. Join them on the ride.

Venue Information:
Six Springs Tavern
147 N Plano Rd
Richardson, TX, 75081