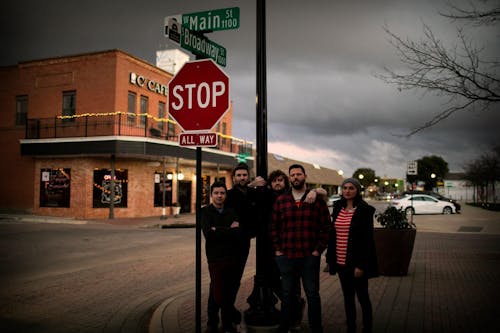 Learning Names
Safety Meeting, Bull Corn
A night of Indie roots rock with Learning Names, Safety Meeting and BullCorn
Happenstance.
A shift in the wind, a momentary glimpse -- a crossroads of sorts.
Thus are the origins of Learning Names. Formed in 2019, the Dallas, Texas-based indie rock band owes much of its creation to the odds. When life compelled Dook Dootson (Manchester, U.K. - guitar/vocals) -- formerly of The Portlands and The Flightless Birds -- to uproot to the United States, it did so at the expense of leaving a trail of music in the rearview. Uncertain as to what similar pursuits would yield in America, Dootson set out to start a new band, focused on playing new music with new friends. The proper alchemy, however, was slow to come . . .
After much trial and error, fortune spurred five separate courses towards the eventual intersection that would become Learning Names. Together they are Dootson, Erica Chapa (Arlington, TX - violin), Hanly Funderburk (Montgomery, AL - bass), Wyatt Sustaita (Alvin, TX - keys/ trumpet), and Ben Zellner (Witchita Falls, TX - drums) -- the latter three being Dallas transplants in their own right. Guided by Dootson's songwriting, the band brings their multiple stylistic backgrounds to bear on their unique approach to indie rock.
Learning Names began recording their first EP, A Future Now Present, in late 2019. Its forthcoming release is scheduled for March 2020, and will be available across popular streaming platforms. Be sure to check learningnames.com for the latest news and updates.
The band is grateful for the circumstances which brought it together, eagerly awaits the release of its EP, and looks forward to what possible paths may lie ahead.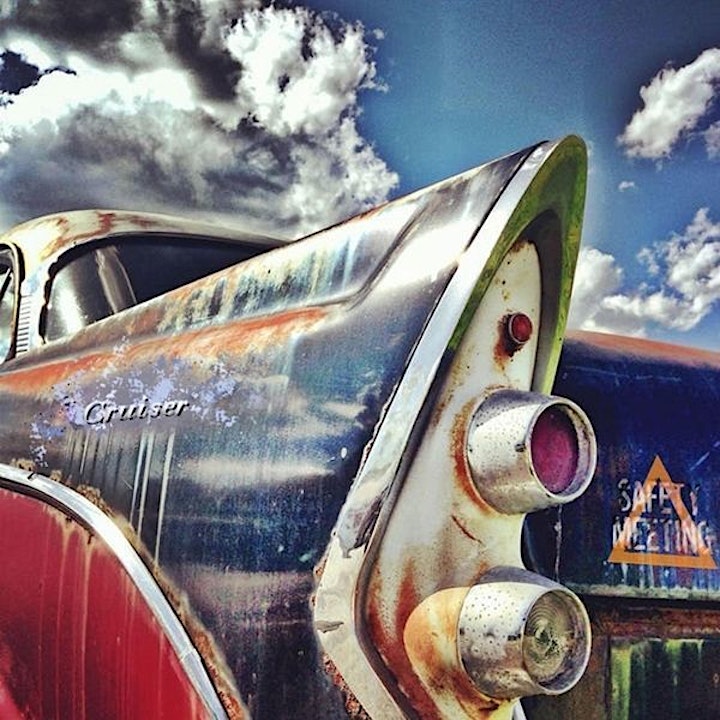 We started out by practicing in my living room. We spent many long nights writing, playing, and drinking to produce our first album. Our group was cemented together through a love of music and a passion for creating. Despite sharing many of the same interests and pastimes, we all are inspired by different things that lead us to work seamlessly in a creative setting. We take turns writing our parts and lyrics so we are all invested in each song and its meaning. Our music blends rock, acoustic melodies, and electric keys to create a unique sound. Our lyrics are personal and inspired by our own lives. We've written about the excitement of traveling, love, and getting older while trying to maintain our sanity.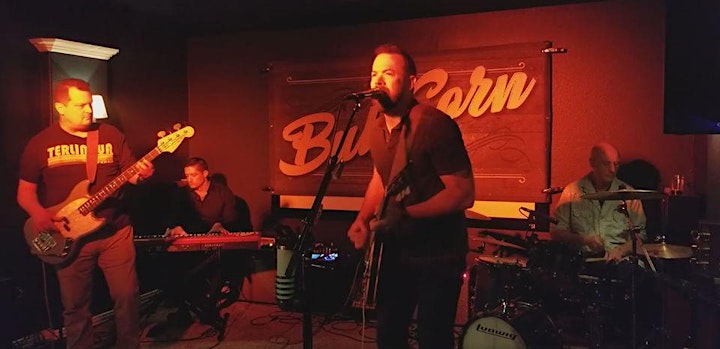 BullCorn is a bluesy soulful Americana Texas Rock'n'Roll Band.

Venue Information:
Six Springs Tavern
147 N Plano Rd
Richardson, TX, 75081