Jim Suher and Monkey Beat
Mike Morgan and the Crawl
$4.00 - $20.00
Sales Ended
A night of smokin" blues from Dallas, Texas!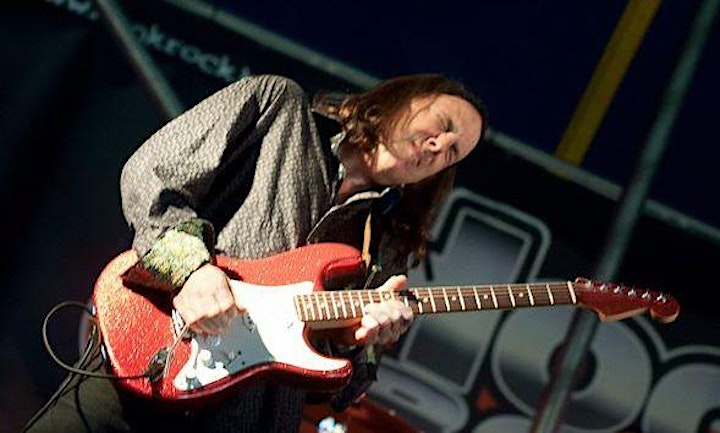 Jim Suhler and his band Monkey Beat have been on the music scene now for over twenty two years and have built a fanbase worldwide. The Dallas, Texas based group are known for their no holds barred approach to blues inspired rock 'n roll and roots music. Their four Lucky Seven releases, two releases on Underworld Records and Jim's solo acoustic CD 'Dirt Road' on Topcat records have shown an amazing depth of songwriting and playing, and their constant touring both in North America and Europe has garnered many admirers and accolades.
The band has worked in the past with noted producers Terry Manning (ZZ Top, Led Zeppelin, Stax records, etc.), and Jim Gaines (Santana, Stevie Ray Vaughan) and Grammy Award winning producer/songwriter Tom Hambridge. Jim is also well known as lead guitarist with George Thorogood & the Destroyers since 1999, and has had his songs used in feature films (Spun, Wallace & Grommit) and is a multiple nominee in the prestigious Dallas Observer Music Awards, plus he is a member of BUDDY, Texas' oldest music magazine Texas Tornado Hall of Fame.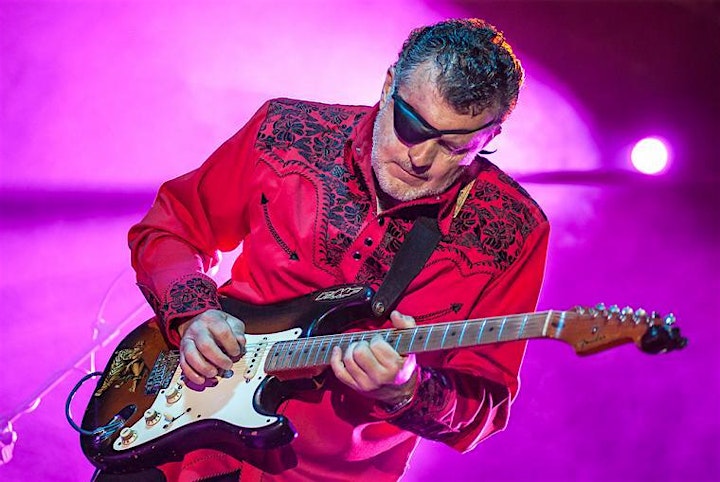 Mike Morgan was born in Dallas on November 30, 1959, and grew up in nearby Hillsboro, Texas. Morgan displayed an avid interest in music as a youngster, listening intently to the impassioned soul sounds of Otis Redding and Wilson Pickett on local radio stations. He received his first guitar while in the third grade, but didn't begin to take playing seriously until he discovered Stevie Ray Vaughan's album, Texas Flood, in 1985.

"When I heard Stevie's first album, that was it," Morgan recalls. "I already knew how to play the guitar, but Stevie showed me a lot of things I didn't know. After that, I dove headlong into playing the blues."

As his prowess on the guitar developed, it became clear that he was not merely a Stevie knock-off, but rather an original player with a sound and style all his own. Mike moved to Dallas in 1986 and soon hooked up with experienced vocalist Darrell Nulisch (formerly with Anson Funderburgh and the Rockets and Ronnie Earl) to form The Crawl (named after an old jukebox hit by guitar great, Lonnie Brooks. Darrell had a tremendous knowledge of blues and a deep collection of blues records, and he exposed Morgan to the music of the Chicago blues scene and many of its key players.

Mike Morgan and The Crawl quickly made a name for themselves as one of the best contemporary blues bands in Texas, writing original songs that were on a par with the classics they chose to cover. After Nulisch left the band in 1989, Morgan set out to find a vocalist who would fit his desire for a broader-based R&B sound. He found the perfect match in Kansas City native and blues veteran Lee McBee, whose smoky, seasoned vocals were reminiscent of the legendary 1960s soul singers Morgan listened to while growing up. The fact that McBee was also an accomplished and revered harmonica player added more fuel to The Crawl's fire.

As Mike and Lee's collaboration proved popular with blues aficionados, appearances at the Benson & Hedges Blues Festival, the Dallas Blues Festival, the Atlantic City Blues Festival and the Mississippi Valley Blues Festival soon followed. Shortly before a performance at the New Orleans Jazz & Heritage Festival, Morgan's old pal Anson Funderburgh took Black Top owner Hammond Scott to a gig. Scott was so stunned by the band's talent and originality that he signed them to the label immediately following the Jazz Fest appearance.

Mike Morgan and The Crawl found a national audience with the release of their debut recording, Raw & Ready, in 1990. Backed up by extensive national and international touring, Mike Morgan and The Crawl continued to amaze their fans throughout the 1990s by releasing five highly regarded albums, Mighty Fine Dancin, Full Moon Over Dallas, Ain't Worried No More, Looky Here!, The Road and I Like The Way You Work It. Morgan even kept a high profile during some down time away from the band in 1994 by recording Let The Dogs Run, a highly acclaimed record that paired him with fellow Dallas guitarist Jim Suhler.

Meanwhile praise for Morgan and the band came flooding in. Guitar World Magazine called Morgan "a genuine blues guitar hero!!"

Blues Access Magazine raved, "Mike Morgan and the Crawl crank up an irrepressible of fresh gritty blues and romping Stax/Volt-era soul."

New Years Eve 1999 saw an end to the Morgan /McBee era of Mike Morgan and the Crawl. As Lee ventured out to do his own band back in his home state of Kansas, Morgan decided it was high time he took over as front man. After years of great vocalists / front men such as Lee McBee, Darrell Nulisch, Chris Whynaught and Keith Dunn, Mike was ready to take on the new challenge.

In 2000 Texas Man, Mike's first vocal outing was released on Severn Records. Texas Man met rave reviews and was followed up in 2004 by " Live in Dallas."

2007 saw the release of the most current CD, Stronger Every Day. Stronger Every Day was released by Seven Records and has guest appearances by Lee McBee and Randy McAllister.

Mike has not been touring much since 2006. He is still playing mostly local gigs and a few scattered touring appearances. Mike is currently the sales manager at a Mesquite, TX based motorcycle dealership called "Action Suzuki / Kawasaki / Arctic Cat of Mesquite.

Mike is normally doing a three piece band with the rhythm support of Kevin Schermerhorn on drums and Drew Allain on bass.

Venue Information:
Six Springs Tavern
147 N Plano Rd
Richardson, TX, 75081