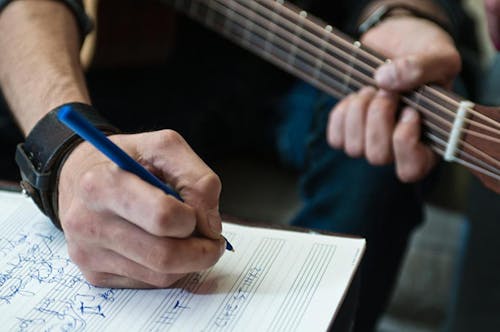 Jeff Plankenhorn
Tony Ramey, Barbara Nesbitt, Robert Cline Jr.
An in the round night where it's all about the song with some amazing songwriters.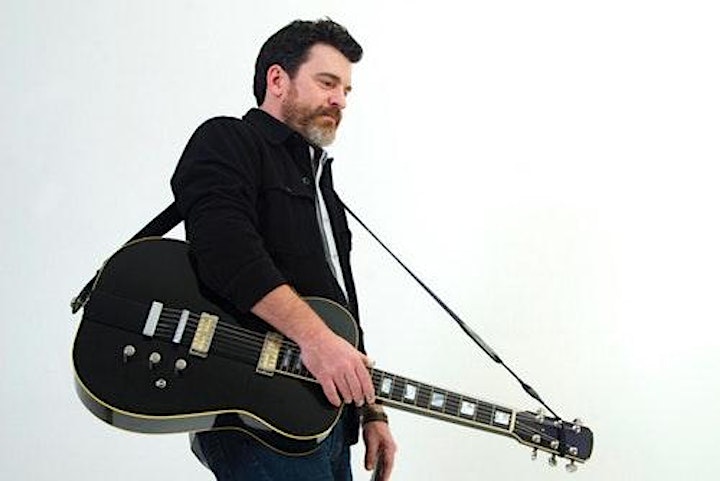 Jeff Plankenhorn's life in music has taken him from a childhood in Ohio as a boy soprano, to battling addiction, to two decades as a first-call session guitarist in Austin. Now a successful solo artist, the slide guitar virtuoso is collaborating with his musical heroes and rocking festival
stages all over the country.
Commenting on "Tooth & Nail" (song): "(Ray Wylie) Hubbard's deadpan and Plankenhorn's crackling guitar go together like thunder and lightning, a combination consistent with the song's ominous energy." —ROLLING STONE COUNTRY
Commenting on "Love Is Love" (video): "The ray of love this video, and the song, will inevitably shine down on you." —AMERICANA HIGHWAYS
"Over the course of the last two decades, Jeff Plankenhorn has worked tirelessly to earn his rep as one of the most reliably can-do, right-dude-for-the-job musicians in Austin, Texas. As an exceptionally talented acoustic, electric, slide, and lap-steel guitarist with a keen understanding of the importance of playing to and for a song rather than all over it, he's been called on countless times to back a veritable who's who of Texas and Americana music's finest singers and songwriters, including Ray Wylie Hubbard, Joe Ely, Eliza Gilkyson, Ruthie Foster, and the late Jimmy LaFave." —Lone Star Music
Jeff Plankenhorn plays a soulful, distinctly Austin brand of roots rock that, over the past several years, has gained him a devoted national following and a seat among the very best contemporary Americana songwriters. His confident, catchy-as-hell fourth studio album, Sleeping Dogs was released to rave reviews (Rolling Stone Country, the Boot, Twangville, among others) and spent a good chunk of 2018 on the Roots Rock and Americana radio charts (#5 and #44). The four-piece band that bears his name has become a favorite on the festival circuit, scoring spots at Old Settlers Music Festival, Kerrville Folk Festival, Telluride Americana Music Festival, and Austin's annual New Years Eve blowout at Auditorium Shores.
Well before he started rocking festival stages as a solo artist, Plankenhorn was already in the musical DNA of his adopted home of Austin, Texas. His bluesy, slide-driven guitar style was born out of jam sessions, residencies and house shows played for local audiences eager for the electricity and edge-of-your-seat musicianship that makes Austin the live music capital of the world. "In Austin," he says, "few players rehearse. You show up and you play, for better or for worse."
That freewheeling philosophy, and the disciplined songwriting craft that underpins it, is the result of Plankenhorn's almost ten-year run as a member of the Resentments, a supergroup of sorts that hosts one of the longest running residencies in Austin. Every Sunday for the last 20 years, a rotating cast of Austin's best songwriters has brought their newest tunes to debut at the Saxon Pub, an Americana stronghold on the famous Lamar Street. The group walks a tightrope between improvisation and songcraft that is thrilling. This musical bootcamp sharpened
Plankenhorn's writing process and gives his songs a lived-in ease.
Over the course of five solo albums, Plankenhorn has drawn on a wide range of styles, combining influences from electric blues, progressive bluegrass, sacred steel, and power-pop to create a musical identity all his own. A big part of it is his voice. Plankenhorn grew up in Ohio
singing choral music as a boy soprano. The vocal clarity and power he developed in those early years is evident in the soulful baritone he employs now.
The biggest contributor to Plankenhorn's sound is his virtuosic touch on anything with strings - ranging from electric and acoustic, guitar to dobro and lap steel. His most distinctive sonic paintbrush is the custom electric dobro he invented, appropriately called the Plank. If you've
listened to roots music from Austin in the last couple decades, you may have heard it - a sharp, crunchy slide sound derived from the instrument's combination of a lap steel neck and electric guitar body. That distinctive burn is all over Plankenhorn's 2016 album, SoulSlide, in addition to recordings from Austin greats like Ray Wylie Hubbard and Joe Ely. (In between solo gigs, he's a first-call session guitarist.) Word of mouth at his shows has even resulted in a few one-off orders for the Plank, including from members of Wade Bowen's band and Blue October.
Plankenhorn's early musical upbringing was as eclectic as his career might suggest. In his 20s he was as likely to be found arranging horns in a 12 piece funk group as playing guitar in a progressive bluegrass band. But his biggest musical influence by far, he says, is Stevie Wonder,
whose positivity is all over Plankenhorn's songs. Stevie's mastery of instrumental harmony can also be heard in the jazzy, descending chord progression of "Further to Fall."
Plankenhorn is a magnet for diverse ideas and collaborators, and his genius is in bringing them together. Sleeping Dogs merges styles effortlessly, juxtaposing sweet-hearted anthems like "Love is Love" (a response to the Pulse nightclub shooting) against ominous, weathered tunes like "Tooth & Nail", which he co-wrote with Ray Wilie Hubbard. Several of the album's standouts are the result of collabs with Americana royalty, including "Holy Lighting", which features a duet with Patty Griffin. Tying it all together is a big-heartedness that speaks to a worldly approach to Americana music.
Plankenhorn came to Austin by way of Nashville. The way he tells it, he met outlaw-country great Ray Wilie Hubbard on a Nashville sidewalk, sat in with him that very night on dobro, and, before he knew it, had a long-term gig crashing on Hubbard's couch in Texas hill country. From
there, he launched a new chapter as a solo artist, and Hubbard is a mentor to this day. The last few years have been a time of outstanding creativity and commercial breakthrough for Plankenhorn - success for which he credits his sobriety. "I'd toured the country and played the
world, but it wasn't until I got clean and went to rehab that things really started to come together." Since getting clean seven years ago, Plankenhorn has channeled his addictive energy into songwriting. He lives half the year now living with his wife on Vancouver Island, Canada, where he spends idyllic days writing and playing with their dogs. The other half he spends in Austin, where he remains in demand as a session player, cowriter, and producer. The success of his last two albums have brought international interest in his music, and full
tours of Europe and Canada are in the works.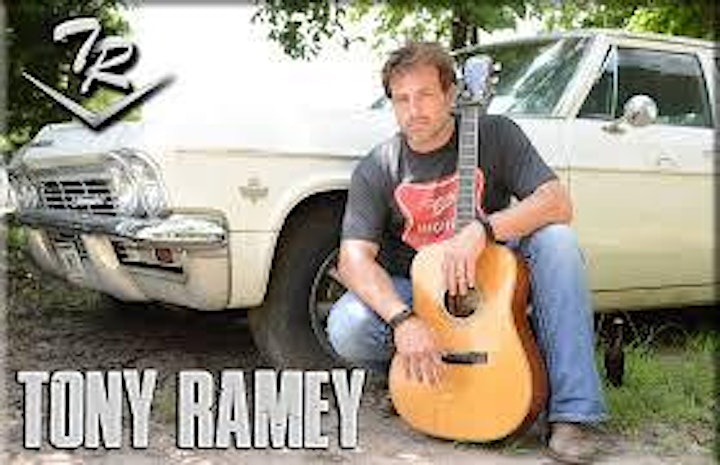 Ramey's first Gold Record came out of the frustrations of commerciali -sm. "I Don't Want this Song to End" was a response to his first publisher's new "rules" about songwriting: No ballads, definitely no waltzes, and no songs over four minutes. Tom Collins, Country Music publisher and producer icon, was Ramey's first go 'round with Nashville's Music Row: "Tom was a great song man and an even better psychologist. He knew us writer's well enough to know we wouldn't be told what to do. I think he just wanted to ruffle our feathers so we would go in a room and write something great, and stop following the formula."
Ramey aspired to follow in the footsteps of Guy Clarke, Waylon Jennings, Kris Kristofferson, Willie Nelson and other outlaws who flew below the commercial radar: "It's easy to get consumed by the hype and sparkle and neon of that town, but I came from the mountains, where you learn that everything man creates is superficial, talk is cheap, and stars fall as regular as acorns off the tree. I learned a lot, but I took a lot of what Nashville had to offer with a grain of salt."
Ramey admits that he is releasing album projects at a strange time. He says of contemporary music and the state of the industry, "We live in an age when the album is obsolete, the song is incidental to the artist's brand, and artists seem only as popular as their pockets are deep. But I still make music the way I want to make it. There are opportunities out there for Indie's these days, so all is not lost; we just have to work a little harder for a little less. Nobody told me this life would be easy, and I don't mind the sweat." With songs like "The Spirit of Hank and the Heart of James Dean," "This Ain't No Country," "Ramblers," "Pocatalico," "Almost Had Me There," "Ain't Gettin' Anywhere," "Lonely Heart," and "Good Kinda Crazy," If you haven't heard of Tony Ramey, once you hear him, you'll wonder why.
Tony Ramey grew up in West Virginia on Bluegrass and Bill Withers, found Willie, Waylon, Cash, and Kristofferson at eleven (who fueled an already firy passion to write songs), then he heard Steve Earle whose songs convinced him to move to "Guitar Town" (Nashville) to hone his craft. He would eventually leave for Texas when the road called him out again...
Somewhere in the middle of his Gold and Platinum records as an award-winning songwriter (see credits), he garnered a Master's degree in Literature, and taught at colleges and universities part-time while working on his PhD, He said "[t]he great poets kept me sharp...Grounded in the craft and discipline of writing."
With the release of his eleventh album, Ramey has the respect of industry folk, and keeps growing his audience with his undeniable prowess as a singer/songwriter. His tour schedule and his passion for performing are evidence that he prefers the troubadour life-style. Between shows he enjoys the solace of his writer's getaway where he says he can "be alone with nature, his thoughts, and the eternal spring of the Art Spirit." Ramey has spent much of his music career flying below the radar, until now.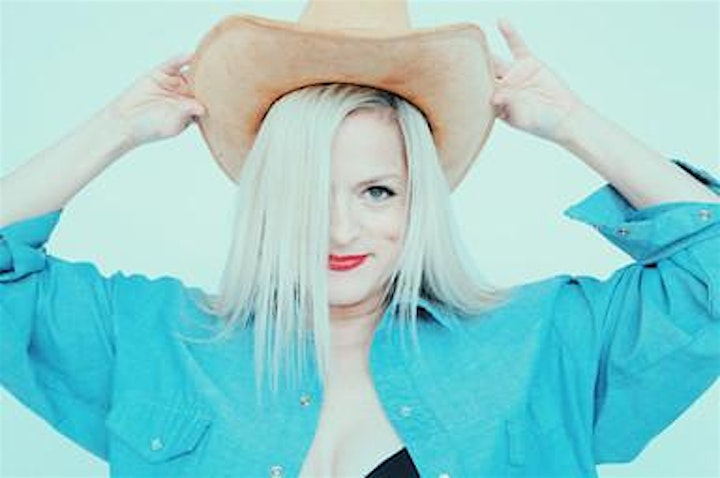 Barbara Nesbitt, Americana/Folk Singer-Songwriter out of Austin, TX, is gearing up to make her 5th album titled, Someday, Maybe Sooner. Her voice and songwriting have placed her in the top 5 Best Female Singer and in the top 3 Best Songwriter categories in the Austin Music Awards and her last release, Right As Rain, is in rotation on SiriusXM Radio. She co-founded the breakout band, The Whiskey Sisters, to much buzz and acclaim, has recently sung background vocals for Willie Nelson and Bob Weir and will be an Official Showcasing Artist at SXSW 2019. With a voice that is at once plaintive and strong, warm and clear, her songs take you on a journey reflective of her life which will make you laugh, cry, think and feel.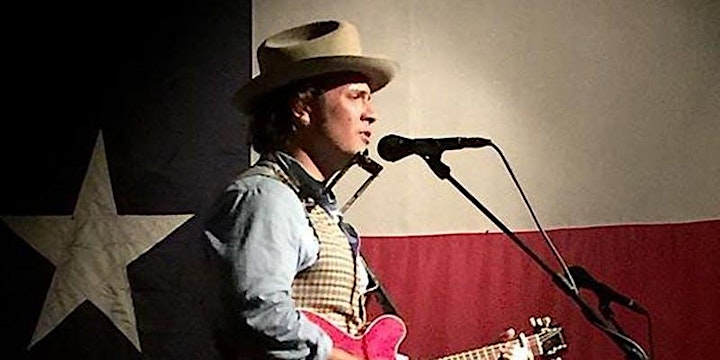 Robert Cline Jr. began his music career collaborating with members of the Subdudes, while living in Colorado. Cline's debut album, "All The Right Reasons"captured the sounds and songwriting foundation of American music. Having grownup in Texas, his musical roots were in the Church and in choirs yet embraced the Austin flavors. By blending rich harmonies and grooves, Cline's passion for the songs came alive in heartfelt country waltzes and ballads.

Following his first studio album, Robert began earning his chops touring as a troubadour and performing with members of the Subdudes and later with backing bands such as The Austin A-Team and The Boys from Muscle Shoals.

Cline's sophomore release, "American Mojo," is an "homage to Muscle Shoals," "oozing with spirit and feel" "through various musical styles" that "reflect Robert's journey across America"– Americana UK.

The "feels" are just as real, according to Cline. The 13 Track EP was recorded with the legends themselves! Featuring members of "The Swampers" and studio musicians such Spooner Oldham, David Hood, and The Muscle Shoals Horns, (who recorded Hit Songs with artists such as Otis Redding, Aretha Franklin, Etta James, Wicked Wilson Picket, even Bob Dylan).

The B side of the album reflects the country heritage of the Shoals, with songs co-written with Earl "Peanutt" Montgomery, songwriter of 73 songs recorded by George Jones and original member of the FAME Gang.

Roots Music Report awarded "American Mojo" a four out of four stars

review (4/4 STARS), with both single and album charting in the TOP 5! The album reached #35 on the American Chart with radio air play on over 190 Americana and country stations.

Since the release of "American Mojo," Robert has logged three successful European tours and thousands of miles across the US, gaining national and international reviews.

Robert has written toured and performed with many of his heroes, including:

Robert Earl Keen, Buzz Cason, Shelley King, James LeBlanc, Shiny Ribs, Carolyn Wonderland, Delta Moon, Willis Alan Ramsey and many other talented artists.

Venue Information:
Six Springs Tavern
147 N Plano Rd
Richardson, TX, 75081