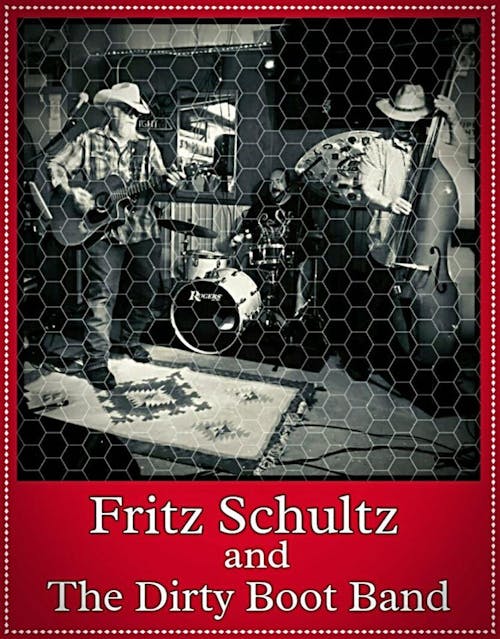 Fritz Schultz and The Dirty Boot Band
Paul Renna
A night of Texas Country and Roots Rock!
Fritz Schultz and The Dirty Boots Band
Fritz Schultz, singer/songwriter, guitar instructor, producer, and overall music lover. Fritz is in the process of starting a new music label, so watch for it! In the meantime, come out and see me live, or check out the Downloads Page to get a taste of some of my best music. or search iTunes or you tube.
Fritz has been playing acoustic and electric guitar since he was a young boy. He has been writing music and songs for over 30 years and teaching guitar for over 20 years.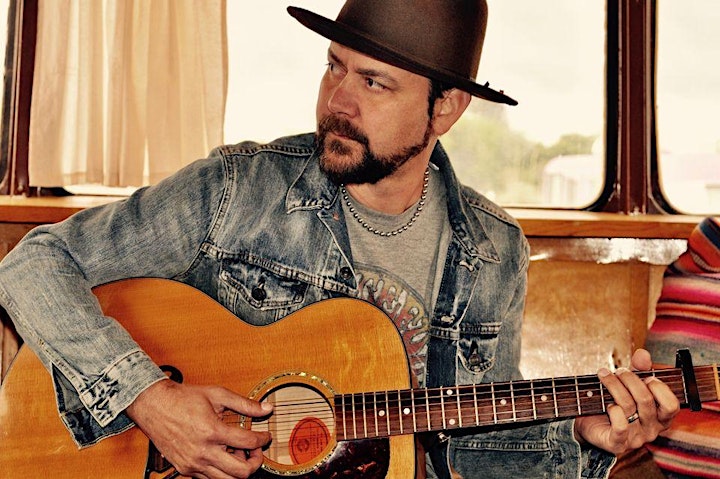 Paul Renna is a visionary singer-songwriter from Dallas, Tx. with the extraordinary ability to raise hidden emotions in his listeners, surreptitiously forcing feelings of love, longing, happiness, and heartache from the depths of even the most hard-edged among us. With the release of his highly anticipated new acoustic album, Reflections, available on iTunes, Renna seems to have broken through to a new plane of existence, exploring the deepest recesses of his heart and soul both lyrically and musically.

Rooted in Texas blues, Americana, and a dose of outlaw country, Renna's new release "Light Your Way" sweeps you off to a red dirt road riding into a promising sunset both musically and lyrically. The hook will have you from the the get-go with Renna's soulful vocals and a melody that can only come from an honest songwriter transporting you to a peaceful path of hope and love. Renna has captured something here that few singer-songwriters rarely accomplish. It always seems to have that ring of truth that can only come from personal experience. It's a magical little tune that'll leaving a spirited residual long after the song is over. – Derek Sitter

'All My Life' is the latest soulful driven release by dallas' own Paul Renna. In times of uncertainty one thing is certain, Paul Renna's back, and back with a punch. The new track by Renna is a no mess about, balls to the wall, classic rock track. Everything fits as nicely as it should and the simplicity of the overall feel just works. There's no disputing that the vocals and lyrical approach steals the show. You can hear the positivity and the soul directly from Renna's heart straight to your ears. – Ashleigh Vaughan (Musik Magazine)

Paul Renna's voice is authentic, raw, and inviting that comes deep within his soul that you can't help but be drawn in and mesmerized of this true talent. His songwriting delivers lyrics that have meaning that tell a relatable message. The combination of the two alongside masterful acoustic guitar skills is powerful such as on "Until Tomorrow" or "Set Me Free." "This Heart of Mine" is beautifully written and can tug at your emotions (beware!), while "Southbound" is catchy, melodic and is personally my favorite. Waller Creek is masterful album of originals that take you on a journey you'll want to take over and over. – Dana Marruffo

Paul Renna's new song "Until Tomorrow" is yet another example of his melodic, soulful voice that you can listen to all day. My favorite part about Paul's music is the genuine heartfelt lyrics that are woven into every song he puts out". – Bling Johnson

Paul Renna is a veteran Texas troubadour, with 30 years of our red soil under his boots. His voice is like southern wind, tough but beautiful. Best served with a whiskey cocktail or strong, American beer. – Firehouse Gastro Park

NEW SINGLE

'All My Life' is the latest soulful driven release by dallas' own Paul Renna. In times of uncertainty one thing is certain, Paul Renna's back, and back with a punch. The new track by Renna is a no mess about, balls to the wall, classic rock track.

Venue Information:
Six Springs Tavern
147 N Plano Rd
Richardson, TX, 75081