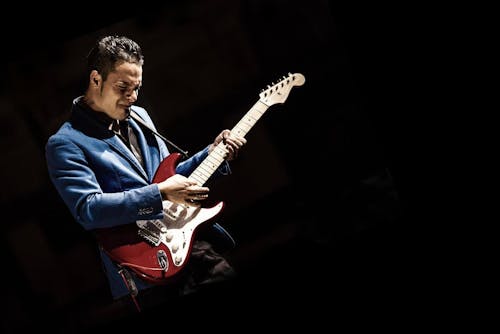 Dany Franchi
Lauren Anderson
A night of blues, rock and soul with Dany Franchi and Lauren Anderson
Dany Franchi was born in 1990 in Genoa, IT and he is widely considered one of the best young Blues musicians on the Blues scene today.

He started playing guitar and drums at 8 years old and he always wanted to be a professional musician. He graduated with full marks at the CPM Music School in Milan Italy, one of the best music school in the country. Dany recorded his first solo album "Free Feeling" at 21 years old supported by great guests of the italian Blues scene such as Paolo Bonfanti, Guitar Ray and Francesco Piu. In 2014 he recorded his album "I Believe" in Ohio produced by the "International Blues Challenge" winner Sean Carney. Dany won remarkable Awards such as the "Italian Talent In The World" in 2016 awarded by his home town. In 2016 he flew to Memphis, TN to represent the Italian Blues scene at the "International Blues Challenge" arriving in the semifinals. Between 2016 and 2017 Dany promoted his music performing at prestigious Blues Festivals all over the world such as the Blues From The Top in Colorado (USA), Dallas International Guitar Festival in Texas (USA), Blues'n Jazz Rallye in Rapperswill (CH), Olsztyn Blues Festival (PL), Augustibluus Festival (ES) and many others.
In February 2017 the Texas Blues Legend Anson Funderburgh and Don Ritter of Category5 Amps based in Dallas TX, decided to produced Dany's third album "Problem Child" recording at the world famous Stuart Sullivan's Wire Recording Studio in Austin, TX with some of the best Blues musicians in USA like Jim Pugh (R. Cray), Wes Starr (J.Vaughan, A. Funderburgh) and the legendary Texas Horns. The album been released in May 18th 2018 by Station House Records and charted on number 4 on "Billboard Blues Chart" and number 7 on SiriousXM Radio "BB King's Bluesville". Dany Franchi is one of the biggest and most promising Blues musicians of his generation – his Fender Stratocaster and his talent will make him stand out in the Blues scene, respecting tradition while incessantly finding his original and unique sound.
" Dany is one of my favorite young Blues artist. He has an exciting fresh approach to the music while keeping it honest."
 Anson Funderburgh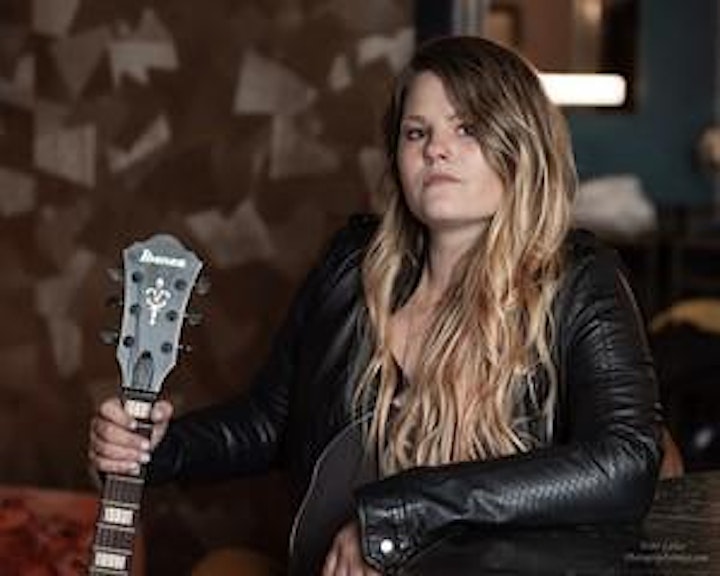 This soulful rocker, originally from Chicago, has had a passion for singing throughout her entire life. Growing up in a household that was rich in music, her influences were widely varied from artists such as Susan Tedeschi, Bonnie Raitt, The Pointer Sisters, Eva Cassidy, Etta James, Joss Stone, Jason Mraz, Black Eyed Peas, Christina Aguilera, and many more.

Despite these modern musical influences, Lauren was classically trained throughout most of her early life. She began classical piano lessons at the age of 8, was an active member of several choirs and began taking classical voice lessons when she began high school. She eventually took her love of singing to the Quad Cities and obtained a bachelors degree in music with an emphasis on voice at Augustana College. Initially she planned on becoming an opera singer, but quickly realized that rock and soul music were more her style.

Having listened to those around her, telling her that music and the arts were difficult fields to have a career in, Lauren followed the safe path in life, making sure she had a "back-up" plan while working on her music and performing. This lead her to The University of Kansas to complete her masters degree in music therapy. She worked for several years as a music therapist on a pediatric unit and at a school for at-risk youth in Kansas City. However, even with a steady job she found that passions don't die easily, and despite her love of working as a music therapist, she was ready to take on the challenge of making music performance her career.

After officially completing her masters in 2012, Lauren began performing solo gigs around the greater Kansas City area and eventually put together a full band. She released her first official EP, "Do & Hope", in August 2014. Fittingly, this EP was named after the unofficial motto of Lauren's mother's side of the family, who often remarked, "Just do it and hope it turns out okay."

Lauren released her first, full-length CD titled, "Truly Me" in August 2015. And two singles, recorded in the legendary Ocean Way Nashville Studios, in 2016. Shortly after these releases she finally made the leap into becoming a full-time musician and moved to Nashville in February 2017.

Since moving to Nashville, Lauren has continued to tour and released her latest EP, now available on all platforms, titled "The Game". For more information and to stay up-dated sign-up for her monthly newsletters.

Venue Information:
Six Springs Tavern
147 N Plano Rd
Richardson, TX, 75081