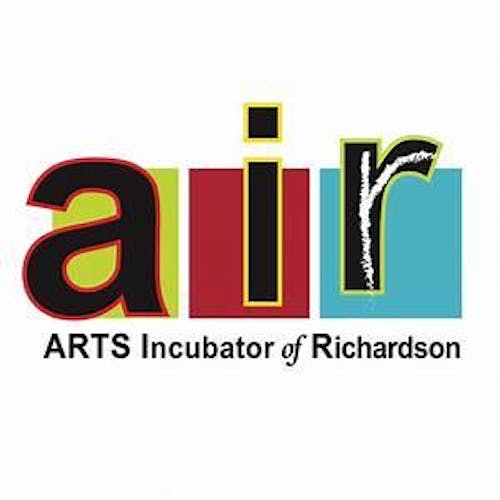 Presented by Arts Incubator Richardson and Six Springs Tavern
Shelley King
Barbara Nesbitt
Justin Tipton
Terri Hendrix and Lloyd Maines
Guy Forsyth Band
Ricochet Arts and Music Festival
An evening of great Texas music brought to you by Arts Incubator Of Richardson and Six Springs Tavern
AIR (Arts Incubator of Richardson) is excited to present this October 19, 2019 concert featuring Guy Forsyth and spotlighting Terri Hendrix and Lloyd Maines in partnership with Six Springs Tavern. This evening concert – the first in a Texas artist series presented by AIR and Six Springs – is the finale for AIR's Ricochet Arts & Music Festival – showcasing the pinball effects of the arts. Completing a day filled with performances and interactive creative events across Richardson, join the fun, get your toes tapping and celebrate these great Texas talents. AIR is proud to support Terri and Lloyd who are members of the Texas Touring Roster of artists through the Texas Commission on the Arts, and equally proud to feature Guy Forsyth. Also a member of the Texas Touring Roster and 2008 Texas State Musician, Shelley King brings her blend of Blues, Soul, Country, Gospel, Rock, and Folk to the party along with Austin's own Americana, Folk songstress Barbara Nesbitt. Dallas' own Americana, Rock songwriter Justin Tipton kicks off the day.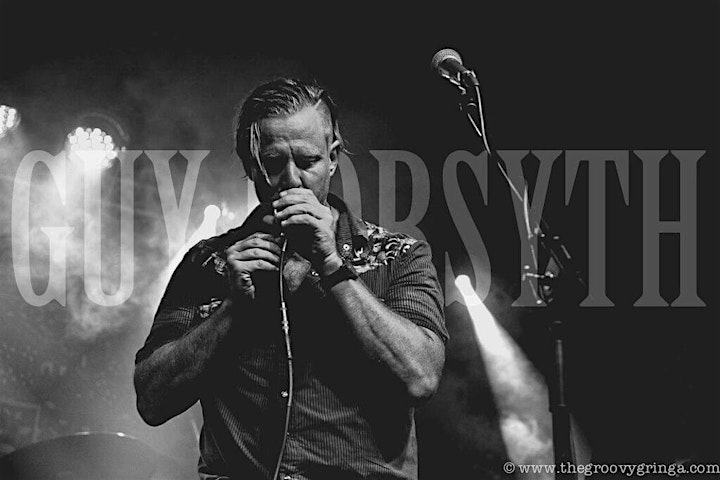 Austin, Texas-based musician, singer, storyteller, and songwriter Guy Forsyth was Born in the Denver City Hospital in Colorado on November 30, 1968 to
Stephen and Vicki Forsyth . After a short time spent discovering that he and college didn't agree, Forsyth joined the circus – or at least the closest thing he could find, The Renaissance Festival. He got a job as a stuntman playing Robin Hood, getting beaten up by an actor playing Little John in an act that ended with Forsyth getting his butt kicked and thrown into filthy water. He has tried to work his way up in showbiz ever since.
While on the road, he would spend the weekends performing and the weekdays healing. He would spend his time practicing guitar, and listening to music in the places they would go like New Orleans, New York, Memphis. On January 10, 1990, Forsyth packed anything that would fit in a U-Haul trailer and drove south on I-35 from Kansas City, Kansas to Texas to make his fortune in the music industry. He found himself playing at Joe's Generic Bar down on Sixth Street in Austin, busking on the West Mall of the University Of Texas Campus and anywhere that would listen.
Today he has played around the world, made 20 or so records, won many awards and helped define Austin music. Forsyth is simply a one-of-a-kind original. He not only writes and sings his own songs, but he enjoys telling the stories behind their inspiration. He is a modern American Songster. Not one song is the same, but they share the same care and craftsmanship. No matter the tune, no matter the rhythm, Forsyth's music will bring a smile and and make the body move. One could even argue that he was made for this lifestyle—one of endless music and lyrical storytelling.
Blues made him want to play. Forsyth's first works were electric, raw blues that held nothing back. When he showed up in Austin, he had with him a bandolier of Harmonicas and a carnival barkers voice that could cut through the noise of the busiest night on Sixth street. In 1999 Forsyth & Artie Gold recorded their recorded first Blues album,"Scalpel & Sledgehammer" on cassette tape. "It was recorded at Erik Blakley's home studio (for $8 an hour), where Artie produced, recorded and paid for it all himself," said Forsyth. "We sold it at gigs, took some to the Antone's record shop, there might be a couple still there. I was the Sledgehammer."
He found himself working his way up from the lowest working man blues clubs to Austin's Blues Throne, Antone's. Clifford Antone signed Guy to his prestigious Antone's Blues Label after Guy's band landed an every Sunday residency that lasted ten years (Needle Gun, Can you Live Without, Steak), and winning The Austin Chronicle Readers Poll for Best Blues Band for several years running. Clifford Antone's label suffered some trouble with the Law after being involved with a rather massive marijuana bust and, despite the records being critically acclaimed, the label went into a series of bankruptcies. Frustrated, Guy could not get his own records to sell.
Undeterred, he started The Asylum Street Spankers, an irreverent band that followed him in ecstatic, eclectic, theatrical acoustic display of American musical history, as if Rock and Roll had never happened that took Austin by storm, which was awarded best none of the above band and performed at the Austin Music Awards. While all of this was going on, Forsyth released a live record in Holland on a Dutch Label (High Temperature, Lizard disk) that made such an impact that Forsyth tours Europe almost every year, with North Europen Blues bands routinely covering his songs.
Forsyth's most recent musical project, The Hot Nut Riveters, is a band that holds their own in a pure acoustic sound mix of eccentric bluegrass-Bluespop/Country Folk and they will be releasing their second album early in 2018 (Torches & Pitchforks part 1: Politics). And, if that wasn't enough on his plate, Forsyth has been leading his award winning blues band. Over the years, Forsyth's music had been featured, both live and recorded in favored pubs and bars of Austin, to movies (Waking Life and Hands on a Hard Body, to name a couple). He has been on tour nationwide and internationally, from festivals to shared stage time with the big boys (BB King, Ray Charles, Ben Harper, and John Hammond to name a few). To top his accomplishments, he won the Austin Male Vocalist of the Year Award (2005) and is nominated again for the same title in 2018.
Forsyth's life is not entirely focused on music, however. He is a firm believer of working together to bring about solid goals and happier times. He played for Bernie Sanders and sang This Land is Your Land with him during the Presidential Election of 2015-16 when he was campaigning in Austin, and is a firm and active supporter for HAAM (Health Alliance for Austin Musicians). To sustain his community on the most fundamental of levels he has taught Tai-Chi in Austin for 10 years to disabled vets, children & anyone else who wanted to learn for free giving lessons to those who wanted to learn, believing that it is a solid way to help center oneself and create balance in life.
"I learned yoga in the park, the community can take care of itself," he says. "If you can afford to contribute, you should; when I can, I do." He frequently visits schools to teach music for children, from instruments to lyrics; not just teaching them to play, mind you, but to understand the magic that is at their fingertips. Which is to say, the musician Guy Forsyth is a work of wonder; bright and eclectic as his music with a flair of "What next?" by the end of the day. With both his music and his way of life, he has us seated at the edge of our seats, waiting to see what will happen in the next scene. Forsyth is the proud father of 2 little girls and a compassionate member of the community and is always first to lend a hand.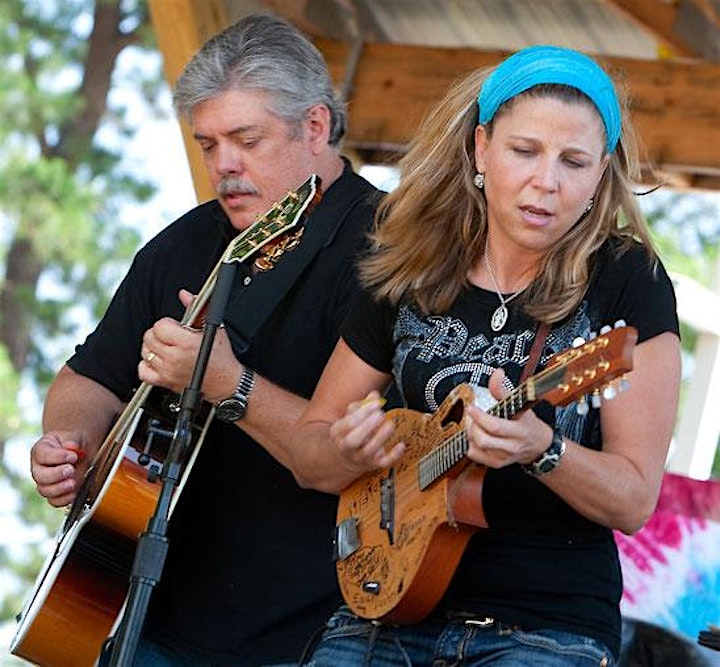 Terri Hendrix is a pioneering independent Texas songwriter who spins sorrow into joy and wrings wisdom from the blues with a poetic grace and engaging melodic flair that has endeared her to three generations of loyal fans around the globe. A classically trained vocalist and accomplished multi-instrumentalist (guitar, mandolin, and harmonica) recently recognized by "Acoustic Guitar" Magazine as one of Texas' 20 essential contemporary singer-songwriters, she is also one of its most prolific — having averaged nearly an album a year going all the way back to her 1996 debut, "Two Dollar Shoes." To date, every one of her albums has been released on her own Wilory Records label, making Hendrix the rare artist who has owned all of her master recordings from day one. That autonomy has allowed her the freedom to dodge musical pigeonholes her entire career by weaving folk, pop, country, blues and swinging jazz into an eclectic style all her own — a playful mix that makes for a highly energetic and spiritually uplifting live show in any setting, from intimate listening rooms and theaters to outdoor festivals. Along the way, she's also co-written a Grammy-winning instrumental (the Dixie Chicks' "Lil' Jack Slade"), and garnered such honors as a star on the South Texas Music Walk of Fame, the Art of Peace Award by Saint Mary's University in San Antonio, the Distinguished Alumni Award at Hardin-Simmons University in Abilene, and a 2015 induction into the Women's Hall of Fame in San Marcos, Texas. Now well into her third decade as a performing artist, Hendrix is currently in the midst of running a "sonic marathon" she calls "Project 5," which by the time she finishes it will comprise four thematically-linked albums and a memoir. The first album, an intimate folk record called "Love You Strong," was released in February 2016; it was followed in October by "The Slaughterhouse Sessions," a politically charged collection of acoustic gospel blues. The next two albums — an electronica EP called "Who Is Ann?" and an eclectic singer-songwriter full-length called "Talk to a Human" — are both due out August 23rd, 2019. Last but not least will be the book, a deeply personal account of Hendrix's lifelong battle with epilepsy and the path she's braved to wellness. In addition to all of this (and teaching workshops, like her annual "Life's a Song" retreat in the fall), Hendrix is also hard at work building a nonprofit creative center for the arts serving the greater San Marcos area and beyond. It's called the OYOU, an acronym for "Own Your Own Universe" — words that this free-spirited, self-made woman has lived and thrived by her entire adult life.
Few people are as important to the development of Texas music over the last 30 years as Lloyd Maines. As a Grammy award-winning producer and musician, the Lubbock-born Maines has played an instrumental role in the creation of some of the Lone Star State's most famous and beloved albums. Maines began his recording and producing career in 1974. Over the past 40 years, Maines has worked on approximately four-thousand albums alongside some of the most significant figures in country, rock, and Texas music. In addition to his producing credits, Maines is an A-list steel guitar player and multi-instrumentalist. His work has been heard on countless recordings. Maines has been inducted into the Buddy Holly Walk of Fame in Lubbock, Texas, individually and as a member of the Maines Brother's Band. He was inducted into the Austin City Limits Hall of Fame June 2014. He has made more appearances on the PBS show than anyone else in the history of the program.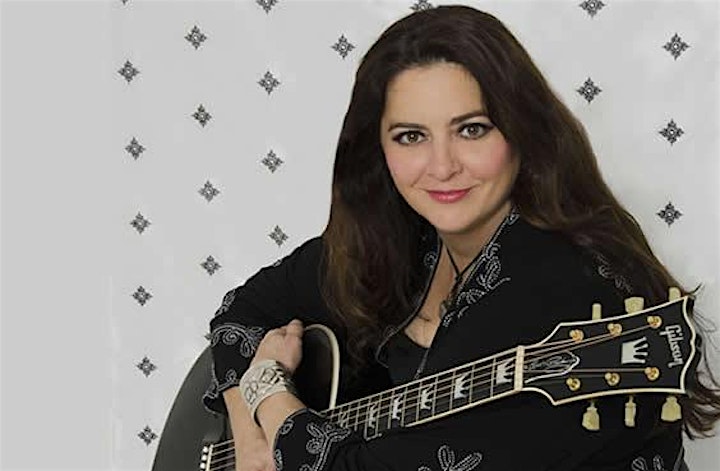 Some people enter a room and blend right in. Not Shelley King. She sweeps in, carrying herself with the strength and assurance of a woman who knows how to step up and get it done, whether "it" is leading her band, running her own record label or co-producing her new album, Building A Fire.
If there's a little swagger to her strut, she's earned it. Since quitting a sales job to pursue music full time in 1998, the singer-songwriter has served as the first female Texas state musician, performed with Levon Helm, toured the United States, Europe and Japan and cut two albums with members of the Subdudes — including this one, her seventh.
She's also the author of a song recorded by Lee Hazlewood and Nancy Sinatra; they duetted on "Texas Blue Moon" after Hazlewood heard King's version on the radio while driving through the state. That might chalk up as a lucky break, but it's King's talent and tenacity that make such breaks happen.
We're talking, after all, about a woman who loves the Subdudes' music so much, she started pursuing opening slots on their tours so she could catch their shows. It makes perfect sense that King would be attracted to that New Orleans-born band; her own soul-filled, earthy Americana sound is rooted in southern gospel and blues, dampened by the Gulf-borne humidity of Louisiana, nourished by the river loam of Muscle Shoals, then cleansed by the hot springs of her native Arkansas, with a little Texas country bubbling underneath.
"I opened for them all over the country. It seemed like a coincidence to them," she says with a hearty laugh. The friendship was forged when they sat in with her at a festival after-party, and when King had a radio appearance lined up in Fort Collins, Colo., where several of the band members live, she got in touch. John Magnie met her at the station, accordion in hand, then gave her a tour of his home studio. Months later, she asked if she could record some demos there.
Those supposed demos turned out so well, they became her lauded 2009 album Welcome Home, which also led to a shared tour they actually planned.
King, Magnie and fellow co-producer Steve Amedee also made actual plans for recording Building A Fire, though the emphasis was still on having fun, not watching the clock.
"I've got tons and tons of songs. I'd just go in and start playing songs for them until they went, 'Hey, that's a cool one,'" King says. "I could play 10 songs and they'd find one that was super groovy and we'd work on that one."
The first one they recorded happens to be one of two she didn't write — the traditional, "I Know I've Been Changed." King first heard it via a YouTube video her mother sent, then turned up other versions, including several by Southern preachers who roused their congregations with it.
"It got stuck in my head so bad, it was playing nonstop," she says with a mock-groan. "Grocery store, driving a car, everything. So I walk into this studio and they ask, 'What to you want to record?'" The first thing out of her mouth was that lyric, intoned in full preacher mode. "I recorded it just to get us warmed up and because it wouldn't leave me alone," she says.
Her version drips with sinewy soul, evoking futilely swishing funeral-home fans and handkerchiefs dabbing at perspiring brows. But you'd swear the heat source is the devil himself, hovering behind every note in hopes of snatching wayward sinners from the brink of salvation.
In fact, the tension between spirituality and sexuality, gospel influences and rootsier renderings, is almost a theme permeating the album.
"I have a lot of lyrics in my songs that border on innuendo," King notes. "But I do have a spirituality that gets in, too." Laughing, she calls the title tune "a juxtaposition, if you will." She also notes that both are major aspects of the human condition, while remaining mysterious —even taboo.
The stage for that duality was set early; born in Arkansas, King began singing as a toddler. Her parents split, her mom remarried and King moved to Houston, then Amarillo, where she landed front and center in the children's choir at her grandmother's church. After another stint in Houston, her mother divorced again, and King wound up with her other grandmother in Arkansas. She found salvation — literally — in a one-room country church, where she built a social life, gained solace from familial turmoil and soloed weekly. Sometimes her uncles accompanied her on guitar. That's when she also started writing songs, inspired by her beloved Caddo River and a teenager's hopes and dreams.
King returned to Texas for college, which she financed by running her first business. Her plans included law school. But after working for a lawyer and starting her own band, she realized law was not her passion. Music was. After gigging around Houston for a couple of years, she moved to Austin in 1992. By day, she worked as a sales rep; the rest of the time, she lived and breathed music. One day she realized she didn't care about sales and would forever regret it if she didn't at least try to follow her heart.
"I went in and quit my job and all the way home, I'm like, 'Ohmygod, I must be crazy.' But I got on the phone and called everybody I knew and told them what I had done, and I booked 11 gigs that day," King recalls proudly.
She also formed her own label, Lemonade Records. "I always liked that saying, 'If life hands you lemons, make lemonade,'" King says. "And I felt like my corporate gig was a lemon and I split and I made lemonade."
She certainly has. King's first full-length album, Call of My Heart, contained two songs subsequently covered by Austin songstress Toni Price. Her version of the title tune won Song of the Year at the 2002 Austin Music Awards. A few years later, King and her band were named Band of the Year for roots rock. She's since racked up more accolades, including that Official Texas State Musician title (she was No. 6, preceding even Willie Nelson) and an appearance with Carolyn Wonderland in an episode of the world-renowned "Austin City Limits" TV show.
"Texas Blue Moon" also earned her a chance to meet Hazlewood in 2004, as a surprise guest at a party in his honor. "That experience was worth more than you could put any kind of a pricetag on," King says. "There's no way to quantify the opportunity to sit on the floor between Lee Hazlewood and Nancy Sinatra while Lee tells her stories about her dad."
That song is one of many luna-inspired tunes King's written. The final track on Building A Fire, in fact, is titled "Moonlight." King calls the mid-tempo melody, dressed with harmonies, accordion and gently chiming percussion, "just a sweet little love song."
"It's about longing to be with someone who is far away and you're both looking at the moon at the same time from different places," she explains. One night, while staring at a fat Austin moon, she picked up her phone to text her sister about it. But her sister had just sent virtually the same message.
Now and then, we all have moments that somehow feel cosmically connected; King admits she's experienced several in Woodstock, where she recently recorded backing vocals on a Marcia Ball song with soul sisters Carolyn Wonderland and Amy Helm, Levon's daughter.
King actually was heading to Woodstock for one of Levon's famed midnight rambles when she learned of his passing. When she arrived, she sat on the tin-roofed porch of a B&B and taught herself a song she loved that he had done during one of her previous visits: the spiritual, "When I Go Away," written by Helm's band director, Larry Campbell. As she played, a heavy rain began falling. Listening to its watery rhythms, she realized it was ramble time and wondered if she was hearing Levon trying out his new drumkit.
"That song has meant a lot to me," she says. "I started doing it then and haven't stopped." It gets an almost jubilant treatment on Building A Fire. Another track, "Things You Do," was co-written years ago with Floramay Holliday. The fan favorite appears on in her live Rockin' the Dancehall album, but had never been recorded in a studio.
In addition to Fort Collins, parts of Building A Fire were tracked in Austin and Muscle Shoals. It features King on vocals and guitar; Amedee on drums, percussion, mandolin and support vocals; Magnie on vocals, accordion and keyboards; Marvin Dykhuis on vocals, guitars, dobro and mandolin; and Sarah Brown on bass. Guests include Wonderland on electric guitar, Cindy Cashdollar on lap steel, Warren Hood on fiddle and Tim Cook on vocals.
"They're just unique talents, and very expressive," King says of her musical friends. Her co-producers, of course, offer special inspiration. "They really care about doing what's right for the song," she says. "I like that. When I work with them, when we're done, I feel like I really found myself."
She's also found out how build quite a fire — one so strong, it's gonna burn for a long, long time.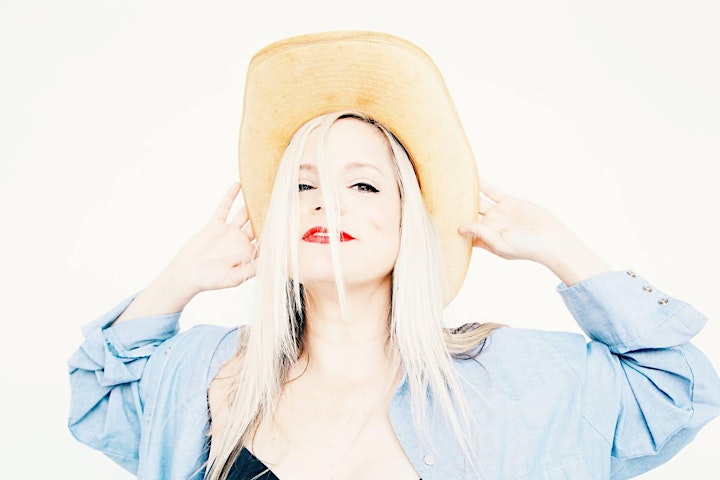 Barbara Nesbitt, Americana/Folk Singer-Songwriter out of Austin, TX, is gearing up to make her 5th album titled, Someday, Maybe Sooner. Her voice and songwriting have placed her in the top 5 Best Female Singer and in the top 3 Best Songwriter categories in the Austin Music Awards and her last release, Right As Rain, is in rotation on SiriusXM Radio. She co-founded the breakout band, The Whiskey Sisters, to much buzz and acclaim, has recently sung background vocals for Willie Nelson and Bob Weir and will be an Official Showcasing Artist at SXSW 2019. With a voice that is at once plaintive and strong, warm and clear, her songs take you on a journey reflective of her life which will make you laugh, cry, think and feel.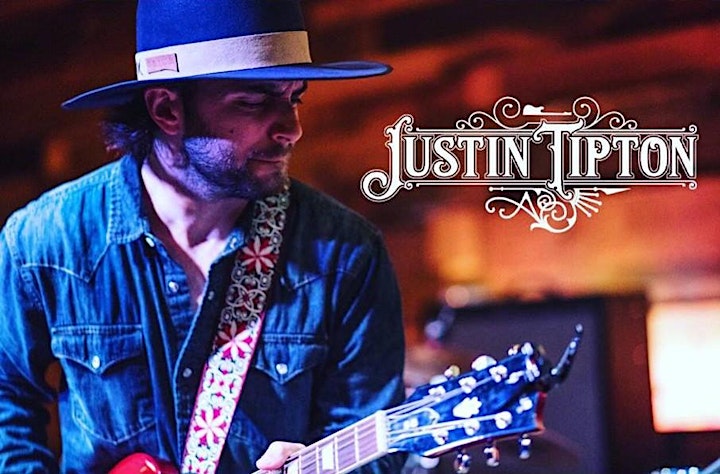 Dallas-based singer-songwriter, Justin Tipton, has been writing songs since he was 15 years old. While Justin always wanted to be a performer, he started writing songs as a therapeutic exercise until an old ex-2nd cousin-in-law (there are a lot of divorces in the family) invited him out to a local open-mic in Dallas. The owner liked his set so much, he offered him a couple of gigs at the venue, and although he had no equipment (besides a cheap guitar) he couldn't turn down the offer.

Fast forward to 2018, Justin is coming off a national TV showing and recently recorded his debut album with longtime songwriting heroes, The Band of Heathens. As 2018 comes to a close, Justin Tipton looks forward to what 2019 has in store with the debut album ("Gimme Back What's Mine") set to release around April.

Venue Information:
Six Springs Tavern
147 N Plano Rd
Richardson, TX, 75081