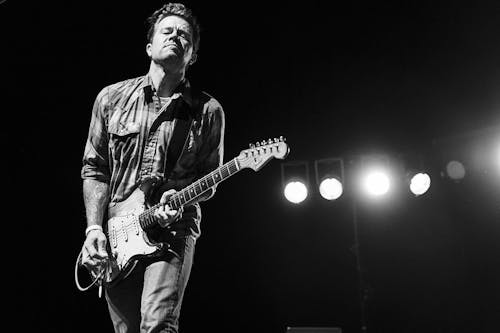 Eric Tessmer Band
Shelley King, Tatyana Sari
A night of down home roots, blues and country soul from Eric Tessmer Band with special guest The Shelley King Band
Eric James Tessmer, actually named after guitar giants Eric Clapton and Jimi Hendrix, is an extraordinary guitarist, musician, singer and songwriter hailing from Austin, TX. He is widely considered one of the most vibrant guitarists to follow in the footsteps of blues-rock legends such as Stevie Ray Vaughan and his namesake predecessors. His live shows have captured audiences' attention across the United States as power-packed sessions of wickedly fast and precise licks that can light the house on fire without the need for lighter fluid.
Born and raised outside of the small town of Richland Center, Wisconsin, Tessmer began playing at a young age, inspired by his father and grandmother. In 2000, he moved to Austin at the age of 19 to play gigs with numerous musicians and bands, earning local credibility as he honed his craft of riffing with speed, power and control. He later formed his own power trio, the Eric Tessmer Band, in 2003. Through a battered '59 Fender Stratocaster producing vintage-correct tones, Eric kickstarts the engine left idling by guitar players of the past.
Known as one of the hardest working musicians in the area, Tessmer continues to travel the U.S., Canada and Europe. Creating his own brand of 'blues-rock soul-chedelic' sound, he has electrified festivals such as Montreal Jazz Fest, Summerfest, and MusikFest with dialed-in precision and delivered polished performances at clubs, pubs and venues across the land. Sharing the stage with notable musicians such as Dick Dale, Anders Osborne, Tab Benoit, Monte Montgomery, Gary Clark Jr. and Chris Duarte; Tessmer has created a buzz among the blues-rock community that is quickly swarming with devoted disciples.
-G. Lemen
Press:
"This guitar prodigy plays like a man possessed." – Boston Globe
"Tessmer holds a nightly clinic, a sermon if you will, in Strat manipulation." – Rank & Revue
"Tessmer is the real deal.' – Austinist
Some people enter a room and blend right in. Not Shelley King. She sweeps in, carrying herself with the strength and assurance of a woman who knows how to step up and get it done, whether "it" is leading her band, running her own record label or co-producing her new album, Building A Fire.
If there's a little swagger to her strut, she's earned it. Since quitting a sales job to pursue music full time in 1998, the singer-songwriter has served as the first female Texas state musician, performed with Levon Helm, toured the United States, Europe and Japan and cut two albums with members of the Subdudes — including this one, her seventh.
She's also the author of a song recorded by Lee Hazlewood and Nancy Sinatra; they duetted on "Texas Blue Moon" after Hazlewood heard King's version on the radio while driving through the state. That might chalk up as a lucky break, but it's King's talent and tenacity that make such breaks happen.
We're talking, after all, about a woman who loves the Subdudes' music so much, she started pursuing opening slots on their tours so she could catch their shows. It makes perfect sense that King would be attracted to that New Orleans-born band; her own soul-filled, earthy Americana sound is rooted in southern gospel and blues, dampened by the Gulf-borne humidity of Louisiana, nourished by the river loam of Muscle Shoals, then cleansed by the hot springs of her native Arkansas, with a little Texas country bubbling underneath.
"I opened for them all over the country. It seemed like a coincidence to them," she says with a hearty laugh. The friendship was forged when they sat in with her at a festival after-party, and when King had a radio appearance lined up in Fort Collins, Colo., where several of the band members live, she got in touch. John Magnie met her at the station, accordion in hand, then gave her a tour of his home studio. Months later, she asked if she could record some demos there.
Those supposed demos turned out so well, they became her lauded 2009 album Welcome Home, which also led to a shared tour they actually planned.
King, Magnie and fellow co-producer Steve Amedee also made actual plans for recording Building A Fire, though the emphasis was still on having fun, not watching the clock.
"I've got tons and tons of songs. I'd just go in and start playing songs for them until they went, 'Hey, that's a cool one,'" King says. "I could play 10 songs and they'd find one that was super groovy and we'd work on that one."
The first one they recorded happens to be one of two she didn't write — the traditional, "I Know I've Been Changed." King first heard it via a YouTube video her mother sent, then turned up other versions, including several by Southern preachers who roused their congregations with it.
"It got stuck in my head so bad, it was playing nonstop," she says with a mock-groan. "Grocery store, driving a car, everything. So I walk into this studio and they ask, 'What to you want to record?'" The first thing out of her mouth was that lyric, intoned in full preacher mode. "I recorded it just to get us warmed up and because it wouldn't leave me alone," she says.
Her version drips with sinewy soul, evoking futilely swishing funeral-home fans and handkerchiefs dabbing at perspiring brows. But you'd swear the heat source is the devil himself, hovering behind every note in hopes of snatching wayward sinners from the brink of salvation.
In fact, the tension between spirituality and sexuality, gospel influences and rootsier renderings, is almost a theme permeating the album.
"I have a lot of lyrics in my songs that border on innuendo," King notes. "But I do have a spirituality that gets in, too." Laughing, she calls the title tune "a juxtaposition, if you will." She also notes that both are major aspects of the human condition, while remaining mysterious —even taboo.
The stage for that duality was set early; born in Arkansas, King began singing as a toddler. Her parents split, her mom remarried and King moved to Houston, then Amarillo, where she landed front and center in the children's choir at her grandmother's church. After another stint in Houston, her mother divorced again, and King wound up with her other grandmother in Arkansas. She found salvation — literally — in a one-room country church, where she built a social life, gained solace from familial turmoil and soloed weekly. Sometimes her uncles accompanied her on guitar. That's when she also started writing songs, inspired by her beloved Caddo River and a teenager's hopes and dreams.
King returned to Texas for college, which she financed by running her first business. Her plans included law school. But after working for a lawyer and starting her own band, she realized law was not her passion. Music was. After gigging around Houston for a couple of years, she moved to Austin in 1992. By day, she worked as a sales rep; the rest of the time, she lived and breathed music. One day she realized she didn't care about sales and would forever regret it if she didn't at least try to follow her heart.
"I went in and quit my job and all the way home, I'm like, 'Ohmygod, I must be crazy.' But I got on the phone and called everybody I knew and told them what I had done, and I booked 11 gigs that day," King recalls proudly.
She also formed her own label, Lemonade Records. "I always liked that saying, 'If life hands you lemons, make lemonade,'" King says. "And I felt like my corporate gig was a lemon and I split and I made lemonade."
She certainly has. King's first full-length album, Call of My Heart, contained two songs subsequently covered by Austin songstress Toni Price. Her version of the title tune won Song of the Year at the 2002 Austin Music Awards. A few years later, King and her band were named Band of the Year for roots rock. She's since racked up more accolades, including that Official Texas State Musician title (she was No. 6, preceding even Willie Nelson) and an appearance with Carolyn Wonderland in an episode of the world-renowned "Austin City Limits" TV show.
"Texas Blue Moon" also earned her a chance to meet Hazlewood in 2004, as a surprise guest at a party in his honor. "That experience was worth more than you could put any kind of a pricetag on," King says. "There's no way to quantify the opportunity to sit on the floor between Lee Hazlewood and Nancy Sinatra while Lee tells her stories about her dad."
That song is one of many luna-inspired tunes King's written. The final track on Building A Fire, in fact, is titled "Moonlight." King calls the mid-tempo melody, dressed with harmonies, accordion and gently chiming percussion, "just a sweet little love song."
"It's about longing to be with someone who is far away and you're both looking at the moon at the same time from different places," she explains. One night, while staring at a fat Austin moon, she picked up her phone to text her sister about it. But her sister had just sent virtually the same message.
Now and then, we all have moments that somehow feel cosmically connected; King admits she's experienced several in Woodstock, where she recently recorded backing vocals on a Marcia Ball song with soul sisters Carolyn Wonderland and Amy Helm, Levon's daughter.
King actually was heading to Woodstock for one of Levon's famed midnight rambles when she learned of his passing. When she arrived, she sat on the tin-roofed porch of a B&B and taught herself a song she loved that he had done during one of her previous visits: the spiritual, "When I Go Away," written by Helm's band director, Larry Campbell. As she played, a heavy rain began falling. Listening to its watery rhythms, she realized it was ramble time and wondered if she was hearing Levon trying out his new drumkit.
"That song has meant a lot to me," she says. "I started doing it then and haven't stopped." It gets an almost jubilant treatment on Building A Fire. Another track, "Things You Do," was co-written years ago with Floramay Holliday. The fan favorite appears on in her live Rockin' the Dancehall album, but had never been recorded in a studio.
In addition to Fort Collins, parts of Building A Fire were tracked in Austin and Muscle Shoals. It features King on vocals and guitar; Amedee on drums, percussion, mandolin and support vocals; Magnie on vocals, accordion and keyboards; Marvin Dykhuis on vocals, guitars, dobro and mandolin; and Sarah Brown on bass. Guests include Wonderland on electric guitar, Cindy Cashdollar on lap steel, Warren Hood on fiddle and Tim Cook on vocals.
"They're just unique talents, and very expressive," King says of her musical friends. Her co-producers, of course, offer special inspiration. "They really care about doing what's right for the song," she says. "I like that. When I work with them, when we're done, I feel like I really found myself."
She's also found out how build quite a fire — one so strong, it's gonna burn for a long, long time.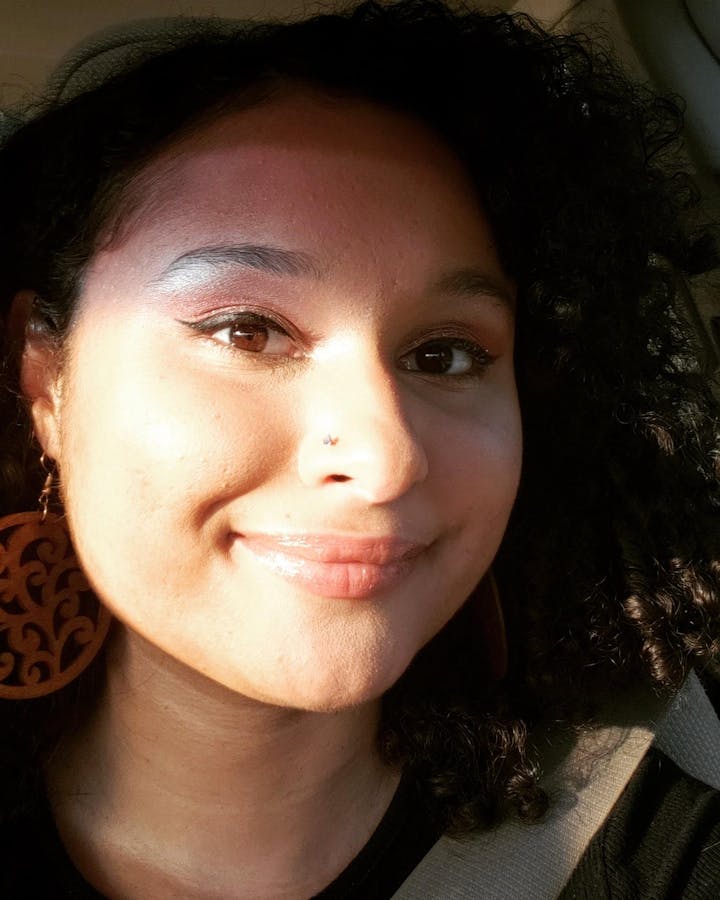 Tatyana Sari (Born June 7th, 1996 in McAllen, TX) raised throughout north Texas in the Dallas area. She started performing in a group gospel hip hop choir, The Texas Children's Choir, at 8.

Tatyana wrote her first song at 9, inspired from the bullying she endured in school, called "Viper Blood". She soon started having debilitating digestive issues and nerve pain. Which led to a series of doctors, hospitals, and homeschooling. This inspired her second song written at age 11 called "Asylum". The song is about being so alone you only have your inner voice as a friend and the mental trauma that causes.

In her 23 yrs Tatyana has developed a depth of voice and soul that stands out. Over a variety of genres, (such as R&B, Experimental, Metal, Jazz, to Bubblegum Pop) she will take you on a melodic tour of her soul and fantasies, while still wanting more. It's what drive Tatyana in her writing and performances.

Venue Information:
Six Springs Tavern
147 N Plano Rd
Richardson, TX, 75081