Mike Zito Band
Ally Venable Band
Hula Haze
An intimate evening of Blues from two of the hottest talents on the circuit today!
He may be one of the most lauded artists in the contemporary blues arena today, and rightfully so, but for Mike Zito, the thing that counts the most is maintaining his honesty, authenticity and integrity. Those are the qualities that have steered Zito's career since the beginning and continue to define every effort he's offered since.
"I have nothing to hide; it seems my honesty is what people relate to most," he once told Vintage Guitar magazine. "Anders (Osborne) told me early on, 'If you don't believe what you're singing, you'll never be a good singer.' I try not to write fluff; I try to make every word count."
That point became convincingly clear with his last record 2018's First Class Life, a collection of songs that detailed his journey from addiction to sobriety and the subsequent success he achieved through his award-winning body of work. A multiple award winner and nominee, Zito has built his career on an ability to tap into tradition while maintaining contemporary credence all at the same time.
Zito's upcoming album -- his 16th -- due this November on Ruf Records and descriptively titled Rock N Roll: A Tribute to Chuck Berry, finds him broadening his boundaries still further even as it marks a return to his roots. The album consists of 20 Chuck Berry classics performed by Zito and an impressive array of 21 guest guitarists, among them Joe Bonamassa, Walter Trout, Eric Gales, Robben Ford, Sonny Landreth, Luther Dickinson, Albert Castiglia, Anders Osborne and, significantly, Chuck's grandson, Charles Berry III.
"This was a very special project for me," Zito says. "I lived in Chuck's hometown of St. Louis for 32 years, and I worked at a small musical instrument store where his drummer also happened to be employed. Chuck's son would drop by on occasion as well. He was an icon, and rightfully so. I've been playing his songs since I was a kid. Needless to say, he was a tremendous influence on my career, and, of course, on many other musicians' as well."
Produced by Zito himself, the album was recorded at his own Marz Studios and mixed and mastered by David Farrell. "We recorded the basic tracks and then sent them to each guest musician," Zito recalls. "They added their contributions and then sent the files back to us. The process took a year to complete."
Naturally, patience and perseverance have been Zito's stock and trade since the beginning. He began playing guitar at the age of five, and by the time he reached his late teens, he was already a fixture on the local St. Louis music scene. He initially released his music independently and then signed with Eclecto Groove Records in 2008. "Pearl River," the title track of his 2009 album for the label, won Song of the Year at the Blues Music Awards and marked his first collaboration with Cyril Nevill, with whom he'd later work in the Royal Southern Brotherhood. A steady succession of critically acclaimed albums followed, culminating in 2011's Greyhound, which was nominated for Best Rock Blues Album at that year's Blue Music Awards ceremony in Memphis. Two years later, he signed with Ruf Records and released Gone to Texas, the story of how he gained his sobriety, offered an emotional homage to the state that left an indelible imprint on his entire life. It also marked the debut of his band, the Wheel.
From 2010 to 2014, Zito also played an integral role in the super group of sorts, Royal Southern Brotherhood. The group released two albums and a DVD, Songs from the Road - Live in Germany, winner of the year's Blues Music Award for Best DVD. He also made his mark behind the boards by producing albums for Samantha Fish, Albert Castiglia, Ally Venable, Jeremiah Johnson, Jimmy Carpenter, and many others.
Meanwhile, the accolades keep coming. His album Make Blues Not War debuted on the Billboard Blues Album Chart at number one and garnered him recognition as the 2018 Rock Blues Artist of the Year at the Blues Music Awards. Last year's First Class Life followed suit, also entering the charts at number one. Alternate Root magazine insisted that "The First Class Life that Mike Zito titles his upcoming album can be heard in the sweet sound of Blue Soul rising like heat waves from his guitar and his vocal." American Blues Scene said "Mike Zito's return to the blues is, in a word, triumphant!" No Depression declared, "Once again, Zito has delivered the goods, a first class package with no postage due."
Now, with Rock N Roll: A Tribute to Chuck Berry, Mike Zito again does what he does best, making an album that's humble, heartfelt, skilled and sublime....and, to paraphrase Chuck himself, letting it rock all at the same time.
© 2018 Mike Zito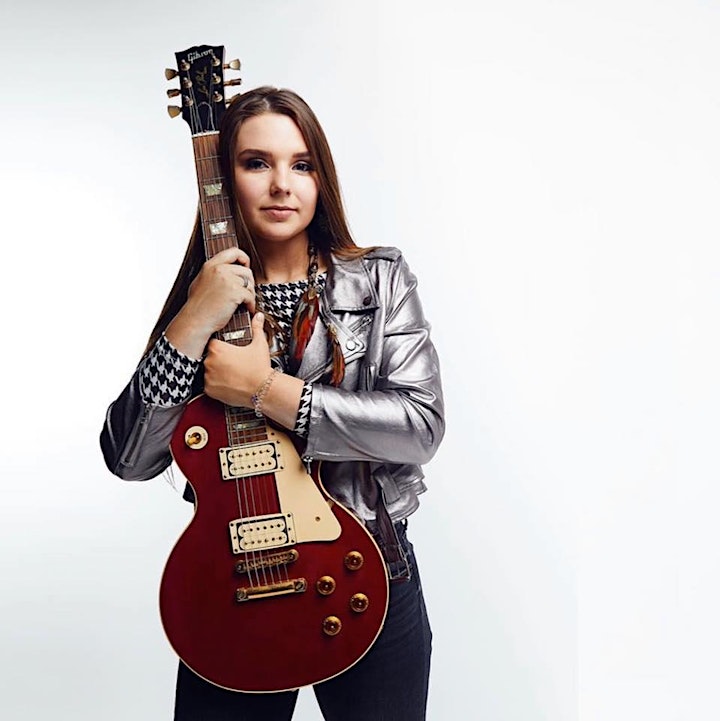 There's something about Texas. Open up the history books and you'll find the Lone Star State at the eye of every rock 'n' roll storm. Pull up a stool in any bar-room and you'll still hear Southern gentlemen spin stories of ZZ Top, Johnny Winter and Stevie Ray Vaughan. Now tip a ten-gallon hat to the bandleader writing her own name onto the state's famed back pages, as Ally Venable releases breakout third album, - Texas Honey Debuted as #2 on the Billboard Blues Charts featuring Eric Gales and Mike Zito.
A Power house from the Lone Star State, the Ally Venable Band has ignited excitement in the modern blues scene. Lead guitarist and vocalist, Ally Venable, started singing at an early age in church and at 12, picking up a guitar and finding her passion, established herself as a Texas Blues Guitar Slinger. Guitar Player Magazine stated that " Venable pulls off a stunner of gritty and/or sultry blues rock tunes embellished with lots of tasty guitar solos."
She has received many awards including the East Texas Music Award in 2014 and 2015 for "Female Guitarist of the Year" , three time winner of the "Blues Band of the Year," "Album of the Year," and "Entertainer of the Year," in 2018
2nd Place - Dallas International Guitar Show 10 Under 20 Contest 2015
Ally's 2018 release 'Puppet Show' debuted at #7 on the Billboard Blues Charts, featuring Gary Hoey & Lance Lopez.
Each of Ally's band mates are versatile on multiple instruments. Drummer, Elijah Owings brings a steady, and dynamic sound. Bassist, Braeden Stubbs & Keyboardist, Fernando De Los Santos bring a classic and energetic style when performing with Ally. They are the backbone of the band's Rockin' Blues sound, and they continue to represent the future of the blues.
Record Label: Ruf Records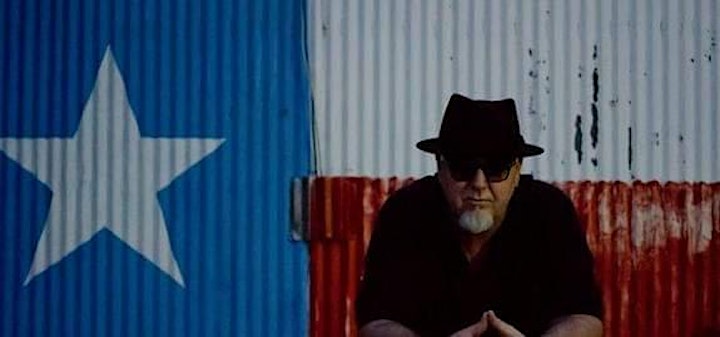 Hula, was born as Richard Allen in the Beauregard Parish of DeRidder Louisiana.

Born to a loving Father and Mother, The oldest of 5, 3 brothers and 1 sister.

With the strong desire for music at an early age, he dreamed that one day he perform for audiences.

Remembering his parents giving him his first guitar at a very young age and fondly remembers the days his brother John and him would sing to all their own rendition of songs of yesterday.

​He was 16 when he took to learning guitar, self taught he found that he preferred writing songs more so then covering others material.

With a very wide range of influences to name just a few: Beatles, Johnny Cash, Elvis Presley, Beach Boys, Chicago, Led Zeppelin, Pat Travers, ZZ Top etc. Always leaning towards being a Rocker! He put together a Texas Rock Band known as " Bad Boy Blues" a all original material rocking blues power trio. in the 80s with "Mr Brently" Brent Bonner from Euless TX on Drums and the late great "Bullithead" Scott Tanner from Fort Worth TX on Bass. The band disbanded in the early 90s . Life went on.

It wasn't until 2010, Hula Formed HULAGAN with the original line up of Bad Boy Blues until Scott Tanners untimely death 2016.

2016 to present Hula performs regularly. locally, regionally, nationally, Winning the north Texas Blues Challenge 2018 solo category.

Playing the House of Blues, Appearing on The Hang over Crew, The Mark Jokel Show, DC Bar side Jive. etc. He continues to write and play his own blend of rhythm and Blues. Stop out and say hi, he'd be glad to see you.

Venue Information:
Six Springs Tavern
147 N Plano Rd
Richardson, TX, 75081